When we stayed in Surfers for a week, Michael came up from Melbourne for a visit and we went to Movie World as they had some new rides we haven't been on since last time we came up to Surfers in 2009. The weather was kind to us most days and we spent a lot of time body boarding on the beach or swimming and relaxing at the pool. We also had a look at the new "Ripley's believe it or not" museum which was an interesting collection of Ripley's travels.
From Surfers we bypassed the Sunshine Coast as we have travelled there before and had a look at the Glasshouse Mountains, which are the remnant stacks of eroded volcanos. The next stop was at Hervey Bay, with a free camp along the foreshore.
From Hervey Bay the road took us past Childers which is a fabulous historic town with the whole street heritage listed and we had a look at The Palace, the restored site of the tragic fire, which took the lives of many backpackers in the middle of the night. A fantastic glass memorial on the second floor pays respect to the victims and tells the tragic story.
Our next stop was Bundaberg, where we did the "Bundy" rum factory tour, which was fantastic to see how rum was made from the sugar cane through to the bottling line, which is the fastest in the southern hemisphere. At the end there were two complimentary drinks, one of which was only available on this tour yummmmmmmmmmmmm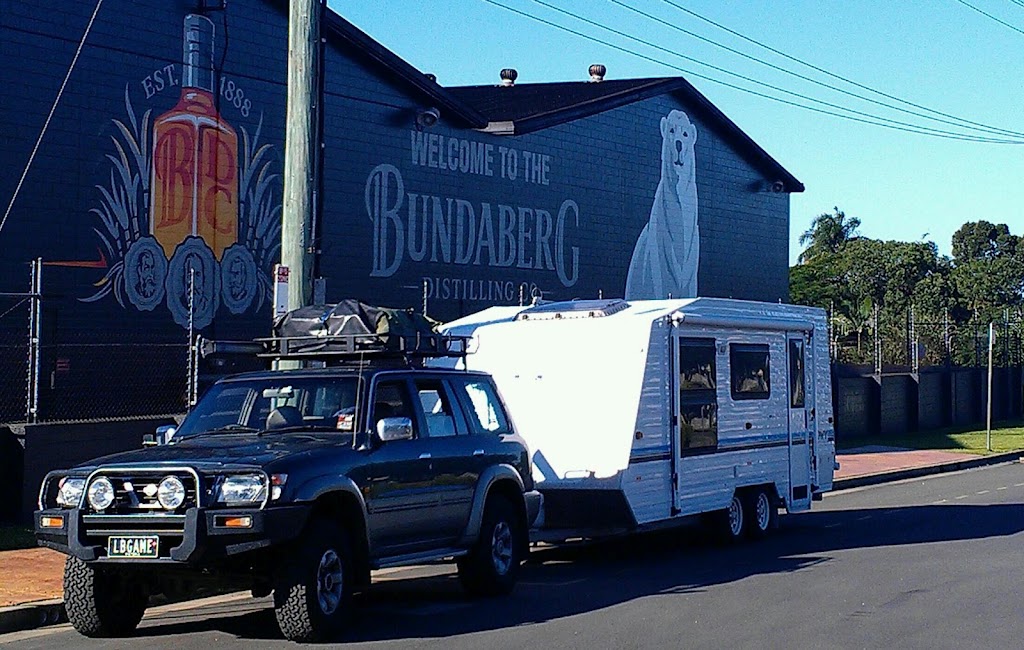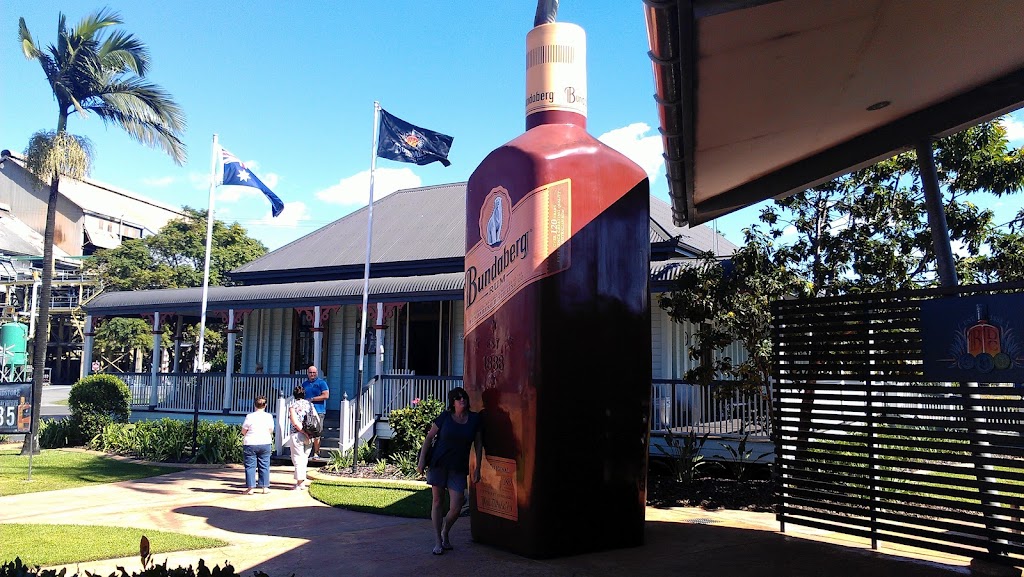 Between Bundaberg and Gladstone lays the picturesque towns of Agnes Water and 1770 which would be our home for the next week or two. The caravan park was right on the water which is the last stretch of ocean with surf, before the great barrier reef starts further north.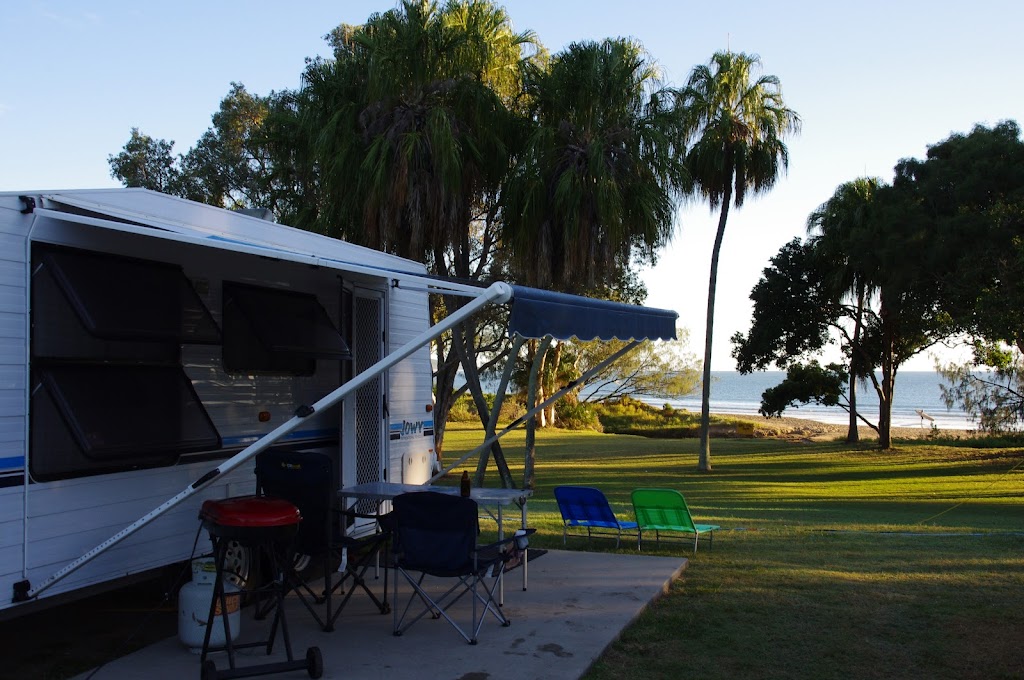 How can you beat this for a view out the kitchen window?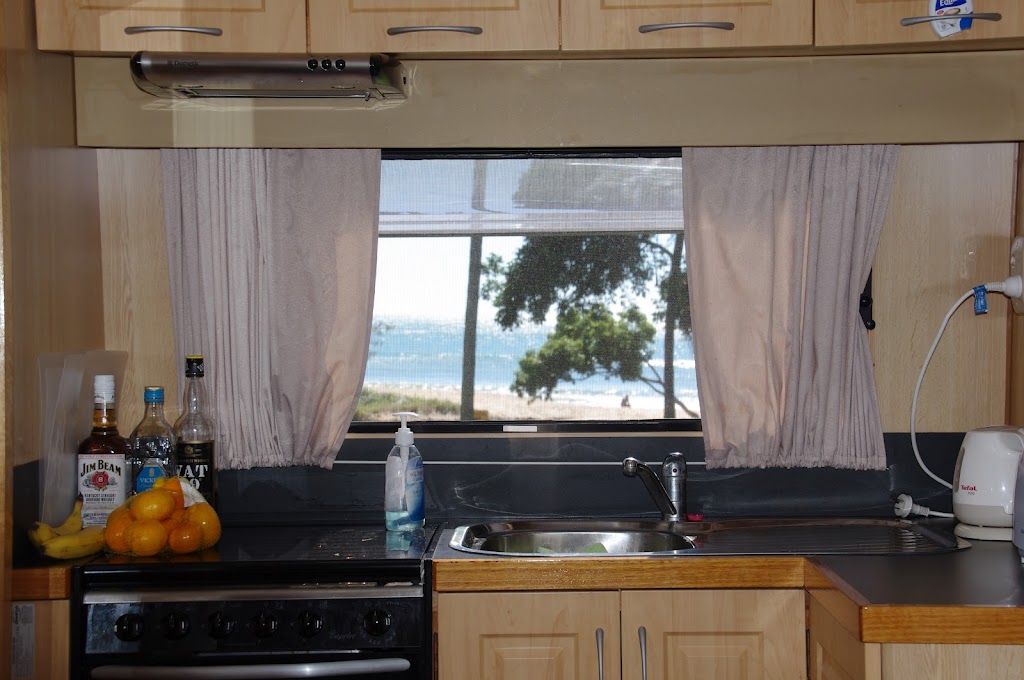 Frank got dropped for two days fishing  by the "Larc" which is a American built Lighter Amphibious Resupply Cargo vessel and runs tours from 1770 to Bustard Head and back. This amazing vehicle is able to climb up 60degree hills, manouver through water and is the only way to get to Bustard Head, apart from a plane which lands on the beach. Bustard Head is surrounded by one of only two estuary's in the world which have a coral system. We met up on the way back and went for some sand boarding, up the steep hill to the lighthouse and through three estuary's with some great commentary about the local flora and fauna.