Isaac Tranceed has been hand carving timber stickbaits for some years and they are known to be one of the best timber stickbaits around.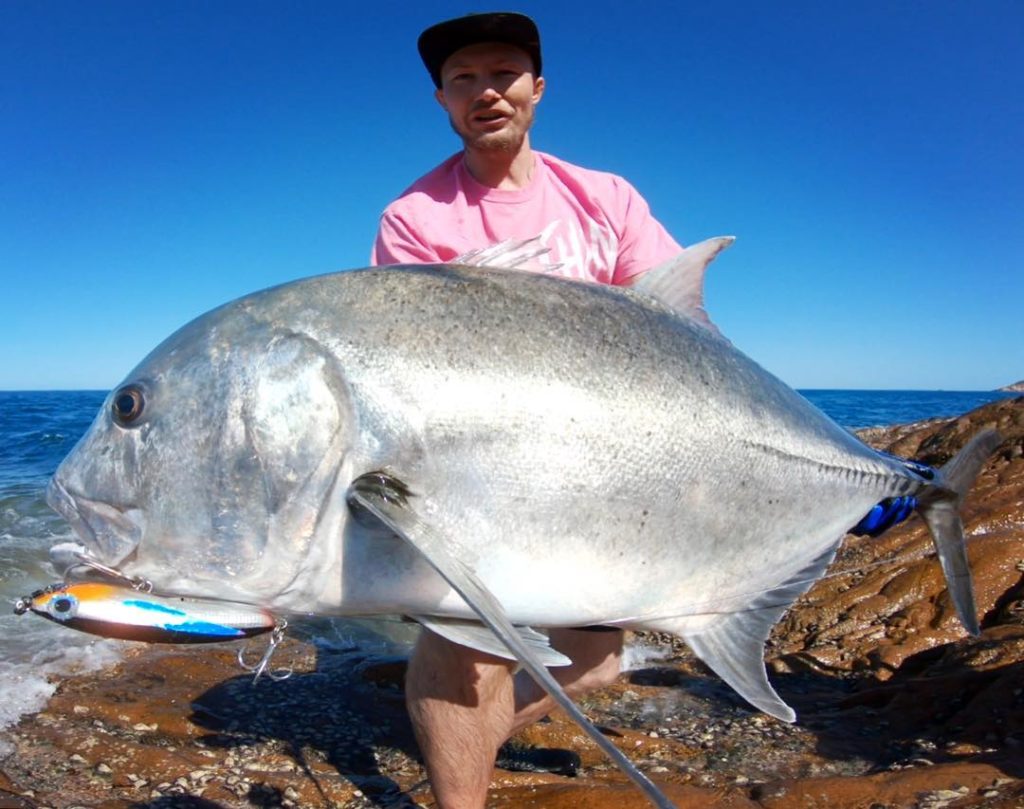 Outstanding finish and lure action have accounted for many quality fish
Hand made lures of this calibre are very time consuming to produce and usually command a price well over $100 – with some lures even over the $200 – mark.
Redtank has changed the game with the new moulded ReLoad Raid 120S at just over the $30 – mark.
ReLoad Raid is a long cast, big action sinking stickbait. Raid is a unique design reversing the typical nose to tail taper producing a slim head and thick tail. The result is a shift in body mass toward the tail but still balanced for a level sink.
The slim head acts like a keel stabilising the lure vertically in motion, channelling water against its tall face and pushing it into a strong and defined, aggressive s-action swim. The thick tail carries momentum as it is thrown side to side, further enhancing the Raids dramatic swimming action that can be felt vibrating through the rod tip.
The tail heavy design and head functioning as a keel stabilises in flight, making the Raid an ultimate casting lure.
ReLoad Raid is best worked with a long sweep and pause rod action to get the most out of the swimming momentum. It can also be worked on a constant wind with short jabs and twitches to get it darting erratically – a method particularly useful to keep it near the surface when worked over the shallow ground. Furthermore, ReLoad Raid sinks at a moderate rate with a strong flutter drawing strikes on the drop making it an overall extremely versatile, high performance sinking stickbait.
Switched on anglers know that white is more often than not the most productive colour, so these will be a great addition to your arsenal

Check out the incredible action of this lure:

See all our lures here