Avet Reels Where Modern Technology Meets Old World Craftsmanship…Proudly Made In the USA!
Avet Reels have been setting new standards in reel design and performance since their inception nearly a decade ago. We continue set new benchmarks with innovations like our 2-speed lever drag casting reels, an industry first, our patented M.C. Cast adjustable magnetic anti-backlash cast control system, and our new Raptor series reels that produce nearly twice the drag output of our original Avet Reels…Again raising the bar for all high performance, large game casting reels.Our EX Series Big Game trolling Reels continue to be the choice for serious off-shore sport fishing and big game tournament anglers world-wide because of their durability, proven performance, and power.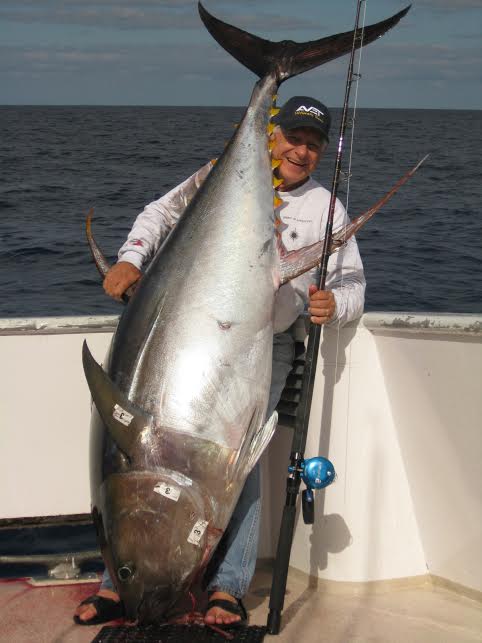 All Avet Reels feature components precision machined in the USA from solid 6061-T6 marine grade aluminum, and solid stainless steel stock, with incredible strength and corrosion resistance engineered into their design. All Aluminum components are anodized for superior corrosion resistance, as well as beautiful finishes. Avet Reels are designed for easy take-down and maintenance, with no springs or small parts that "go airborne" and disappear during basic disassembly. Avet reels are not only built well, they perform. Our over-sized carbon fiber Avedrag Dry Drag System gives Avet Reels something no other lever drag reel has, an ultra smooth and powerful drag system with the ability to free spool at a full drag setting. Eight precision stainless steel ball bearings give Avet Reels incredible smoothness, increased casting distance, and superior free spool.
AVET SINGLE SPEED REELS
Avet single speed models include industry leading features unlike any other reel on the market. Featuring an adjustable strike pre-set lever drag system, precision machined 6061-T6 aluminum and stainless steel components, 8 rubber sealed stainless steel ball bearings, stainless steel gears and our smooth, powerful Avedrag dry drag system. Our single speed reels are at the peak of quality and performance. All Avet single speed reels are available with or without our M.C. Cast control system. (except HXW)
AVET 2-SPEED REELS
Avet 2-speed models include all of the quality features of our single speed reels, with 2-speeds. The simple, yet reliable gear shift mechanism built into the 2-speed models is so easy to operate that it becomes second nature almost immediately. The push button located at the center of the handle arm permits shifting between the high and low gears without your hand ever leaving the handle knob, and can be shifted with or without pressure, so you can shift while cranking, or when a fish is running. All Avet 2-speed lever drag casting reels (SX-HX) are available with or without our M.C. Cast control system.
AVET M.C. CAST ANTI-BACKLASH / CAST CONTROL
Our revolutionary M.C. Cast (Magic Cast) adjustable magnetic anti-backlash cast control system is available as an option on all of our single and 2-speed casting reels, SX through HX, and is a standard feature on the Raptor Series Reels (excluding the HXW Raptor). The M.C. Cast control system incorporates Avet's Patented Adjustable Intensity Polar Amplification Technology to create the most efficient and easy to use cast control system for a conventional style reel. From the lightest bait to heavy lures, the M.C.Cast Control System is simple to use, even if you have never before cast a conventional style reel. Simply place your thumb on the spool to cast, swing, remove your thumb from the spool and let it fly! You will only need to thumb the spool when the lure hits the water.
AVET RAPTOR SERIES REELS
Our new Avet Raptor Series Reels are the cutting edge in compact large game reels. These reels are consistently landing shockingly large fish in relation to their compact size. Designed for use with the ultra thin, super strong superbraid lines available today, it's now possible to target large game species with a reel half of the size and weight compared to a reel traditionally designed for similar monofilament line and drag capacities. And the Raptor has the drag and cranking power to back it up. The Avet Raptor Series comes standard with our innovative 2-speed gears, M.C. Cast control, and a ratcheting drag lever with a positive stop strike button to prevent accidental advancement past strike. Featuring our patented DUAL DIRECT DRIVE Full Surface Caliper Brake System, they put out nearly twice the drag pressure of the original Avets! We have a Raptor model that will stop any fish in the ocean, yet small and light enough to cast. If you find a fish too big for a Raptor, you probably wouldn't want it near your boat! The Raptor Series reels are the same sizes as our original Avet reels, with enhanced line capacities, and each are engineered and built to fish several line classes heavier than the original Avet Reels.
AVET LEFT HANDED REELS
Avet Reels are also available in TRUE LEFT HAND retrieve models (*except EX 80), designed and machined left handed, in mirror image of our right hand models, not converted right hand models with backwards controls! Left hand models are stocked and available in silver only, with gold, blue and black available at a surcharge. *Left handed EX 80 models are factory converted from right hand to left.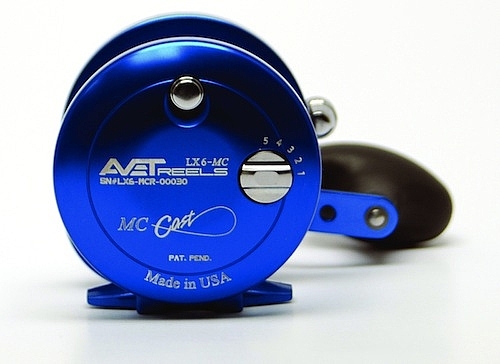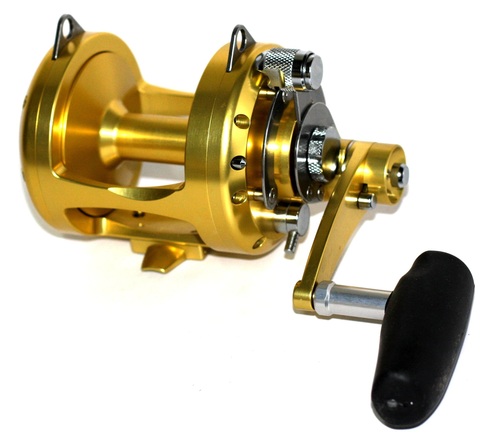 On top of the standard colours we can also get custom colours for you. If you fancy a blue frame with gold spool and gold handle for example, just ask and we will make it happen. Below is a short video of the standard colours available: