All our gaffs and nets are made in Melbourne from the very best materials available and there is no compromise as we know how important it is to our customers to land that fish of a lifetime.
---
---
LBG ULTIMATE
This gaff is our personal favourite. We have been listening to top anglers in the LBG scene and taken their input on board to improve and create what we think is the best LBG gaff on the market, with the Ultimate range. This gaff was built on the back of the LBG Marlin and LBG Longtail range and replaces the LBG Yellowfin. It has all the benefit's of the light but strong 2mm wall aluminium tube, the large 19mm joiners that provide ultimate strength and a 100% wobble free connection and also features the large 19mm thread on the hook for ultimate power. And it's very versatile too.
The gaff hooks on our Ultimate are cold formed from bend resistant Stainless Steel and tig welded to a 316 Stainless male joiner from the rear for a bullet proof hook. The diamond point provides easy cutting penetration. It screws into the 19mm female end of the pole.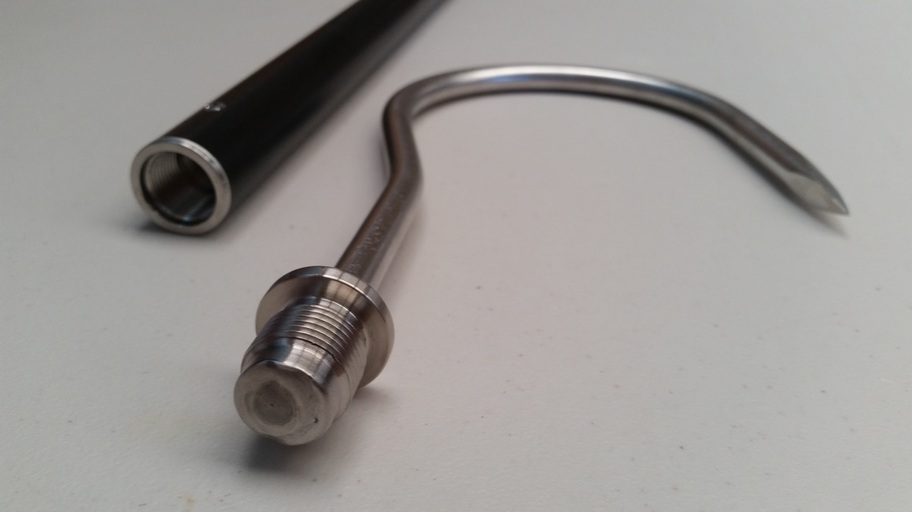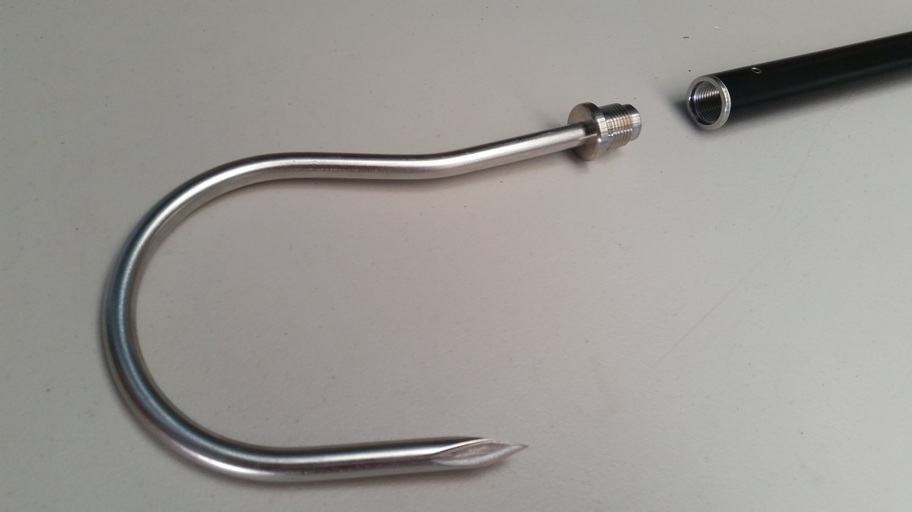 The poles of the Ultimate are unique in the industry. Both the female and the male end joiners are CNC machined from 316 stainless and feature a very positive lock when joined for a 100% wobble free and bullet proof connection. The male end also features a lip on the end so the thread won't get damaged by knocks on the rocks.
But what's new is the 12mm thread on the inside of the male joiner. This makes the Ultimate not only a light, strong and solid gaff but also very versatile as each pole is identical. The female end of the pole can accommodate the hook, while the male end can either accommodate extension poles or accessories like the large net, flying gaff, gopro adapter and even the Hookem accessories like tag poles that also have a M12 thread. Each pole can be used on both ends.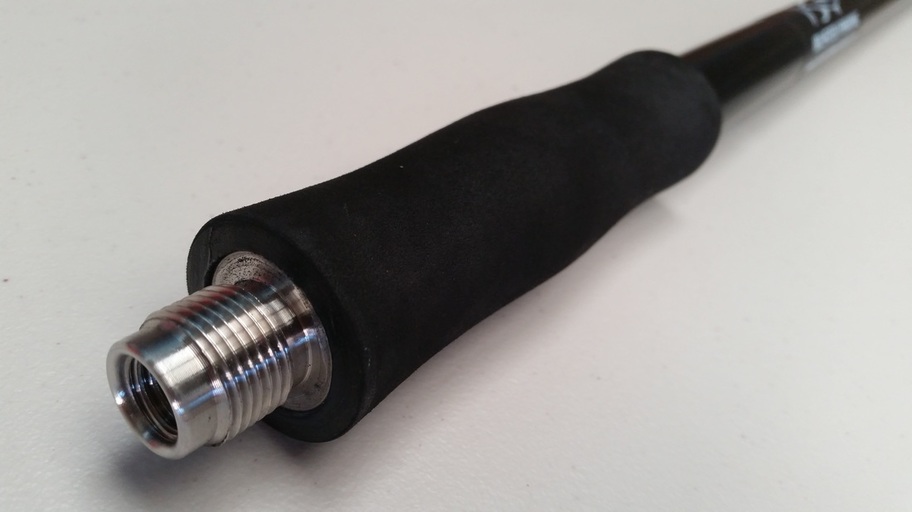 Example of how the large net screws into the male joiner end.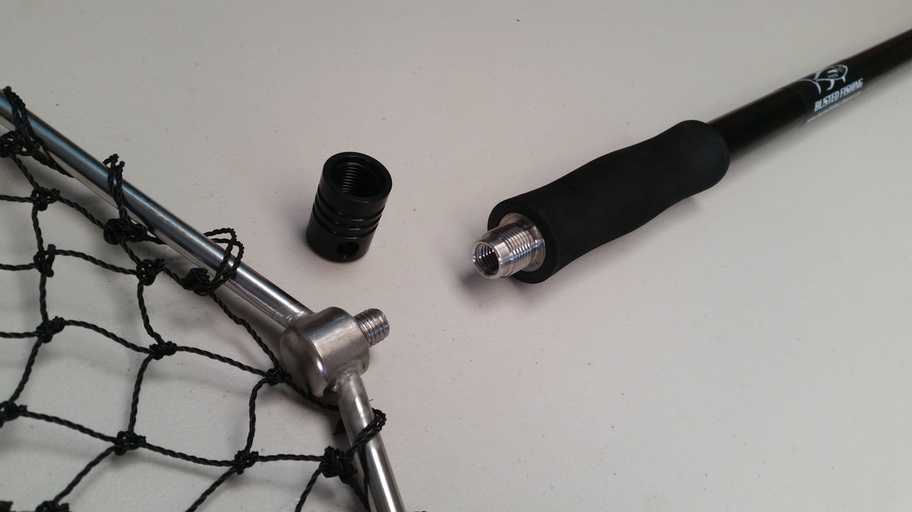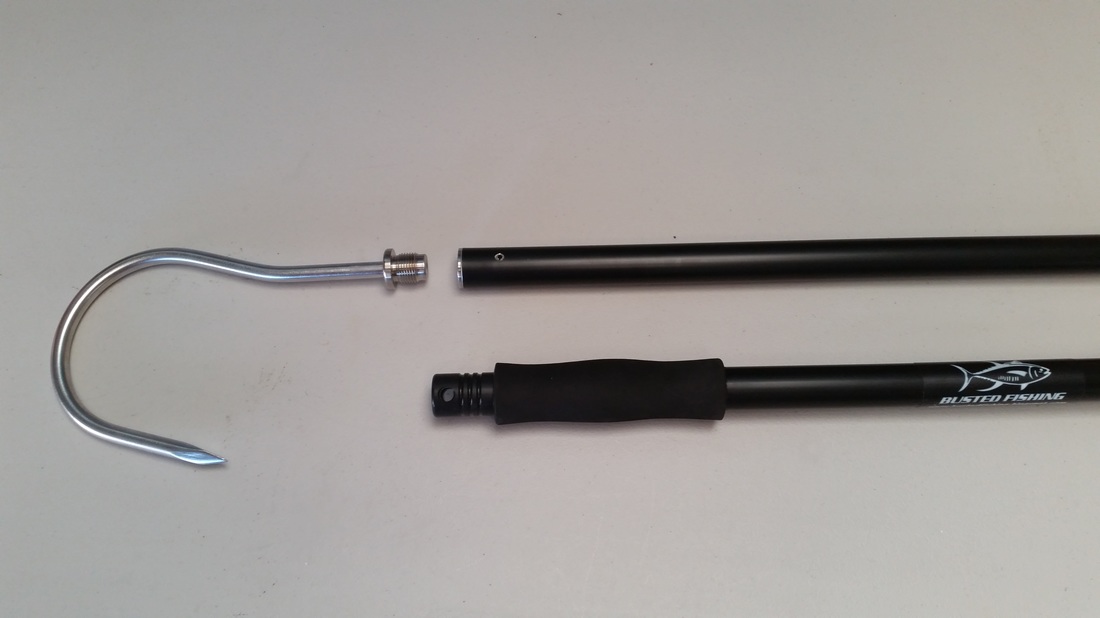 The Ultimate Gaff comes with 2 x 7ft poles, a 100mm gape hook made from 10mm stainless and a removable end cap. Each 7ft pole weighs 850 grams.
Please check out the below video on how the Ultimate Gaff works:
---