On our last day at Agnes Water we enjoyed some fabulous coral at the catwalk before having a drink, watching the sun go down over the estuary.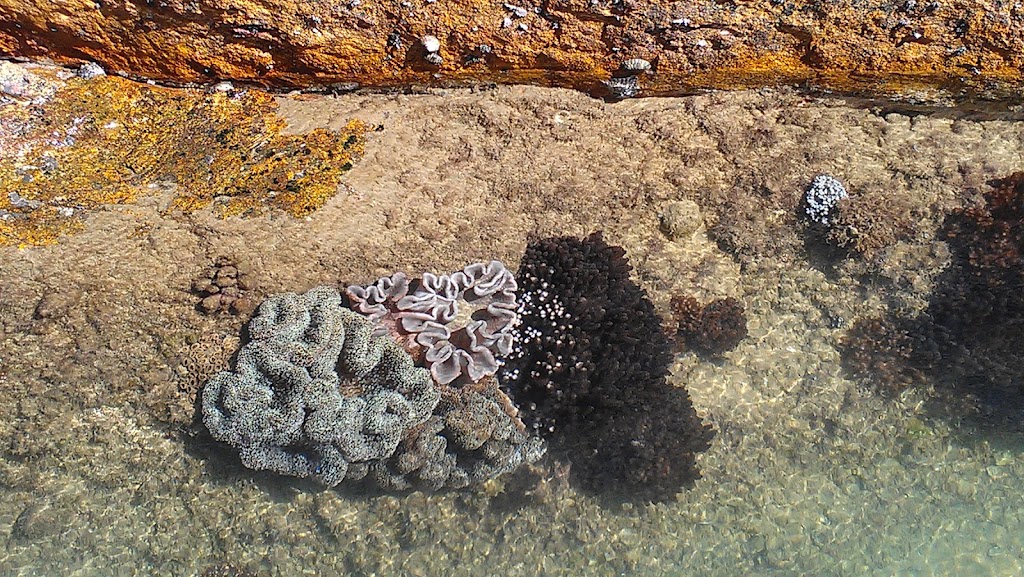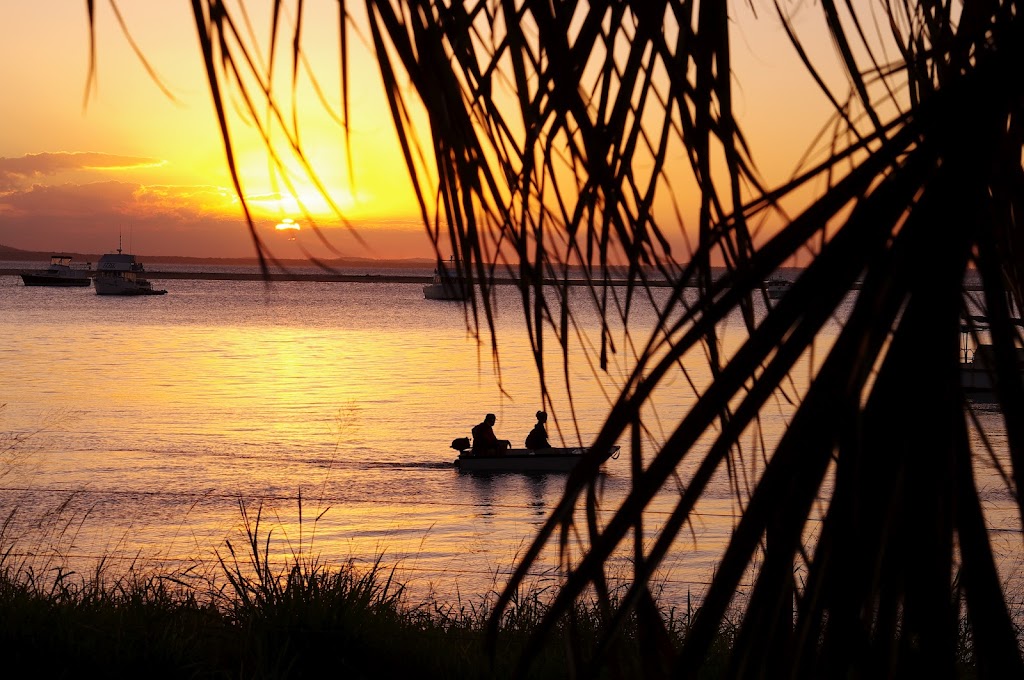 On the way up, we had a brief stop at Gladstone, a industrial town where we had lunch at the Auckland Point Lookout Cafe.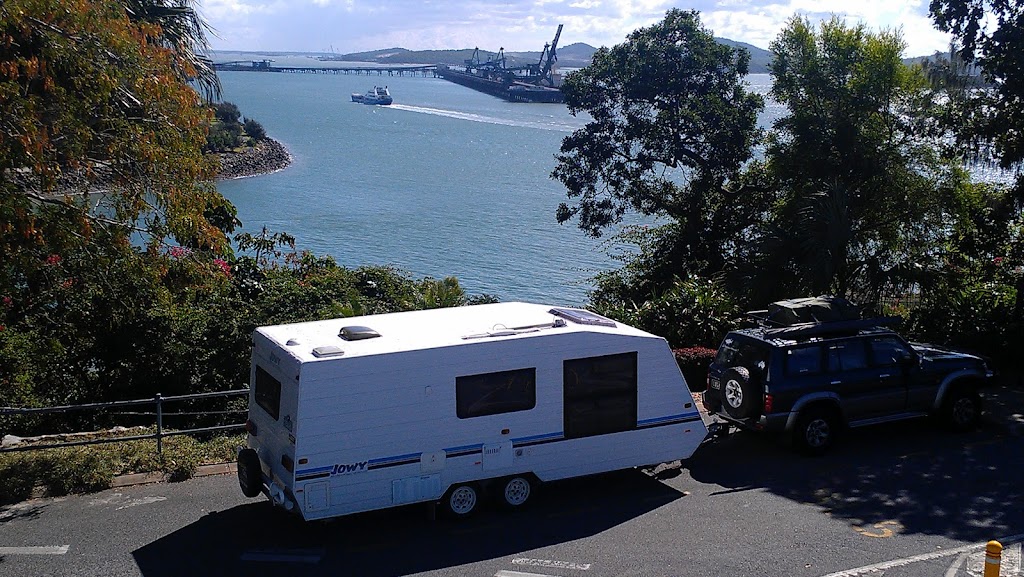 Further along, sugarcane takes over the scenery as we approached Mackay, where two thirds of the nations sugar is produced. The guided tour at "Sarina Sugar Shed" was very informative and complimented our tour at the "Bundy" rum distillery.
Just before Mackay we had a look at Hay Point, a coal loading facility of massive proportions.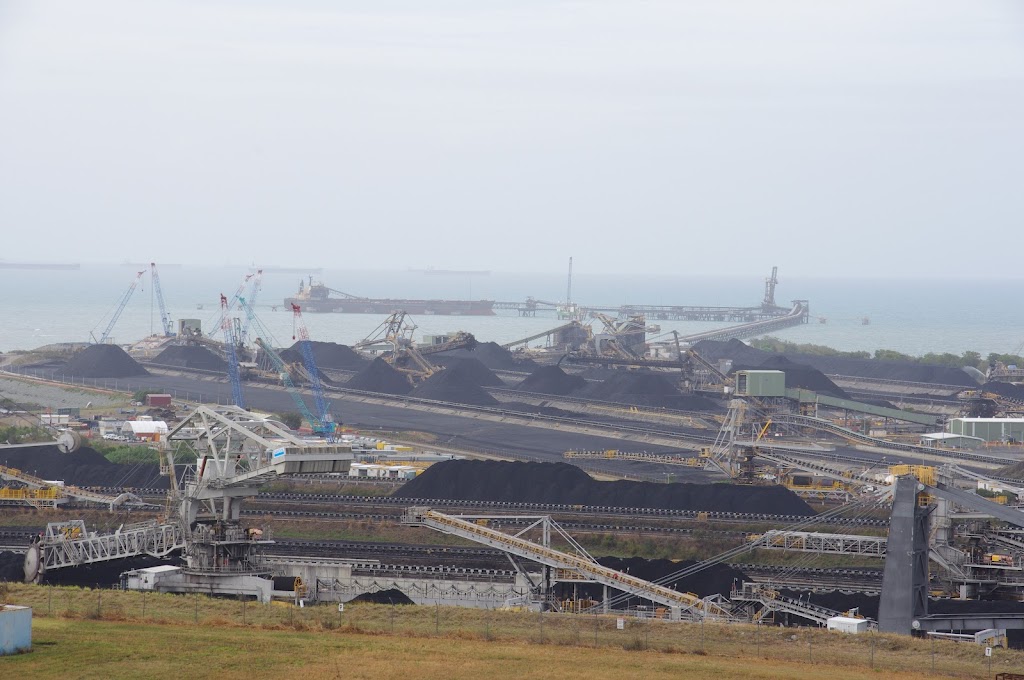 The caravan parks in Mackay were of the 1star variety so we settled down out of town at Blacks Beach where we found a spot close to the beach.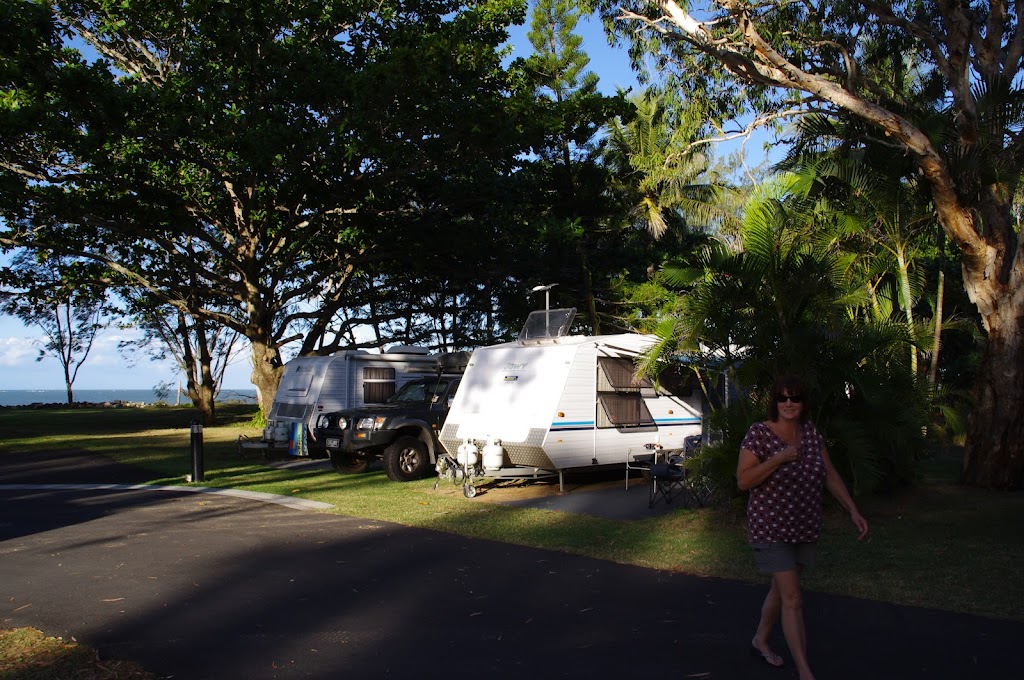 Whilst in Mackay, a day trip along Pioneer Valley is highly recommended where we went to Finch Hatton Gorge, set amongst the longest stretch of rainforest in the country. We experienced some great bushwalking, river crossings, swimming holes and wildlife, like the curled up snake below.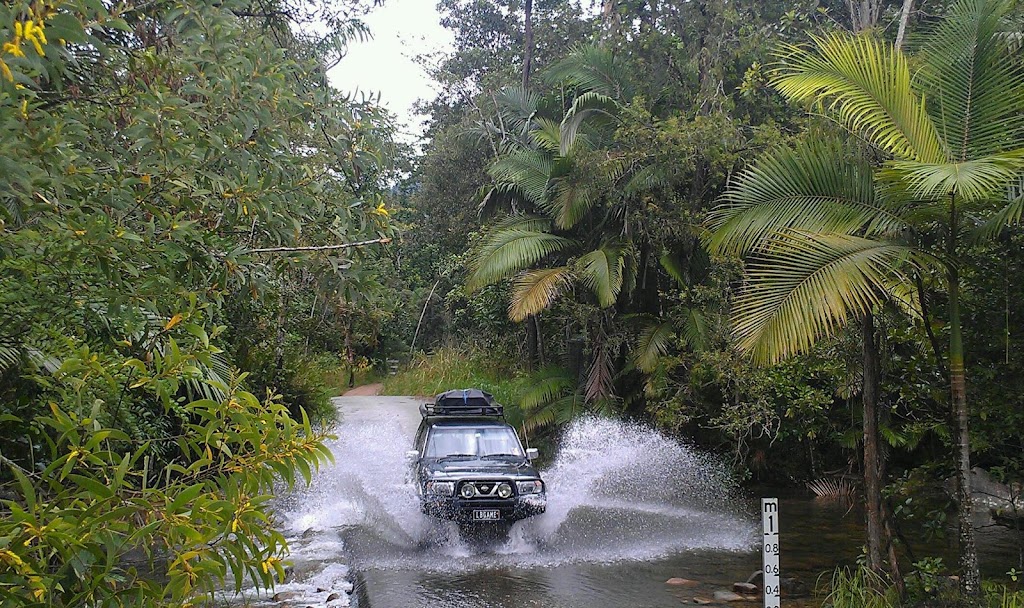 The highlight was "Forest Flying" which is a cable ride high above the treetops. Here is a short video clip: