From Port Macquarie we made our way towards Surfers Paradise, but first we stayed at Yamba for a few days of rock wall fishing and some more relaxing in this nice, laid back town. The Calypso caravan park is located at the end of the main street and close to the water.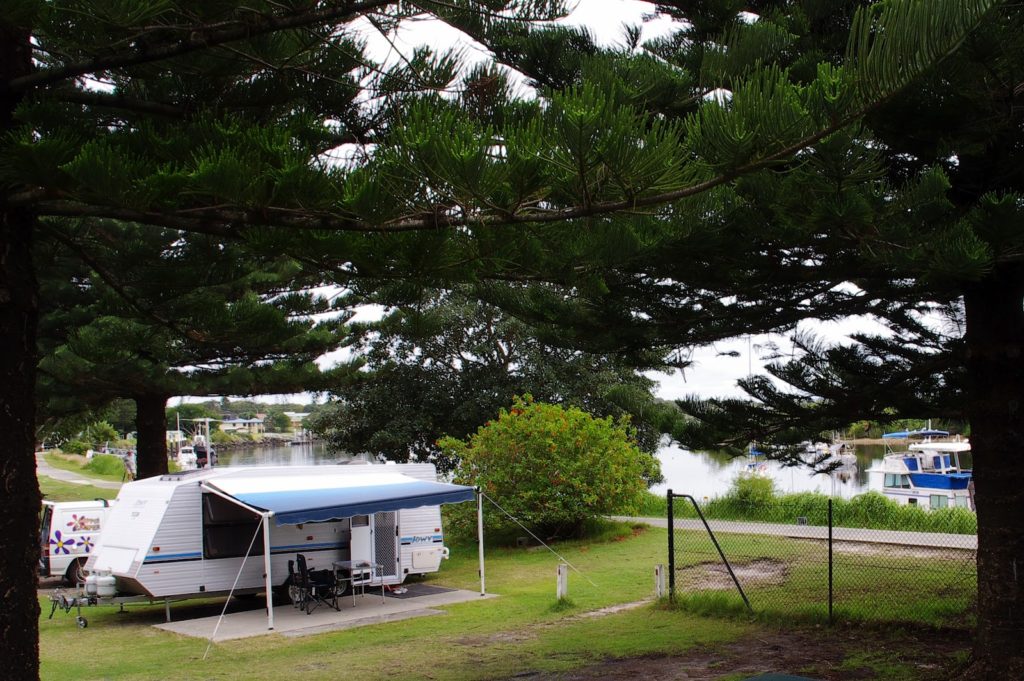 Kerry found a new past time in watching the birds eating the nectar from the flowers next to our van.
From Yamba we went to Surfers and had a look at Tamborine Mountain and the rainforest walk.The rainforest lived up to its name and we had to get the rain coats out once again.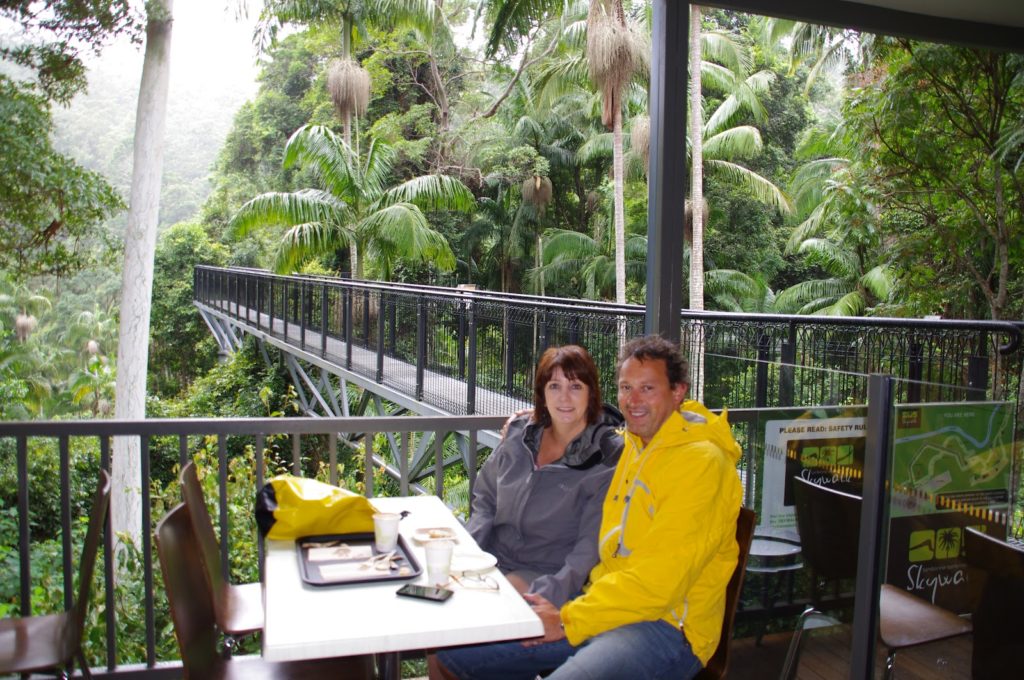 The walk was great and went along the canopy, past a creek and up to a free swinging cantilever lookout.
Of course there is always a monkey who can't read the signs.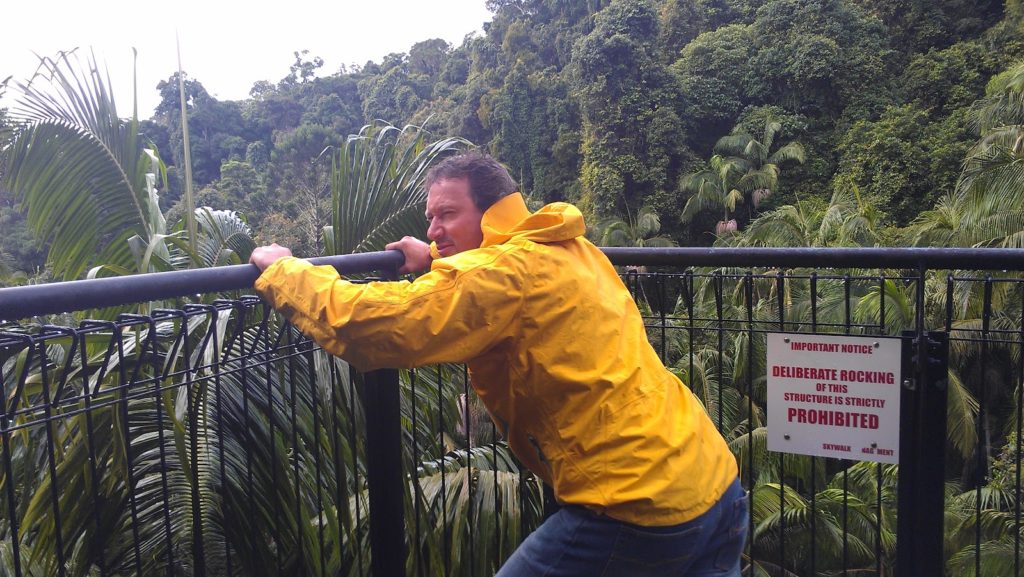 From the rain forest we then made our way to the concrete jungle that is Surfers Paradise and set up our van at Main Beach, surrounded by high rise buildings.