Fishing was slow in the area and a nice patch of water further up north looked promising for a Spanish Mackeral so i planned for a 5 day trip. On the first day there was a lot of activity and just before lunchtime my reel screemed off faster than ever. By the time i scrambled to my rod and unhooked the safety clip, a fair amount of line already left the reel, but when i tried to set the hook i felt nothing. As it turned out, most likely a Spanish Macheral had taken my bait and a mate bit off the cigar float i was using. A few minutes later the guys further down the wall landed a nice Spanish Mackeral.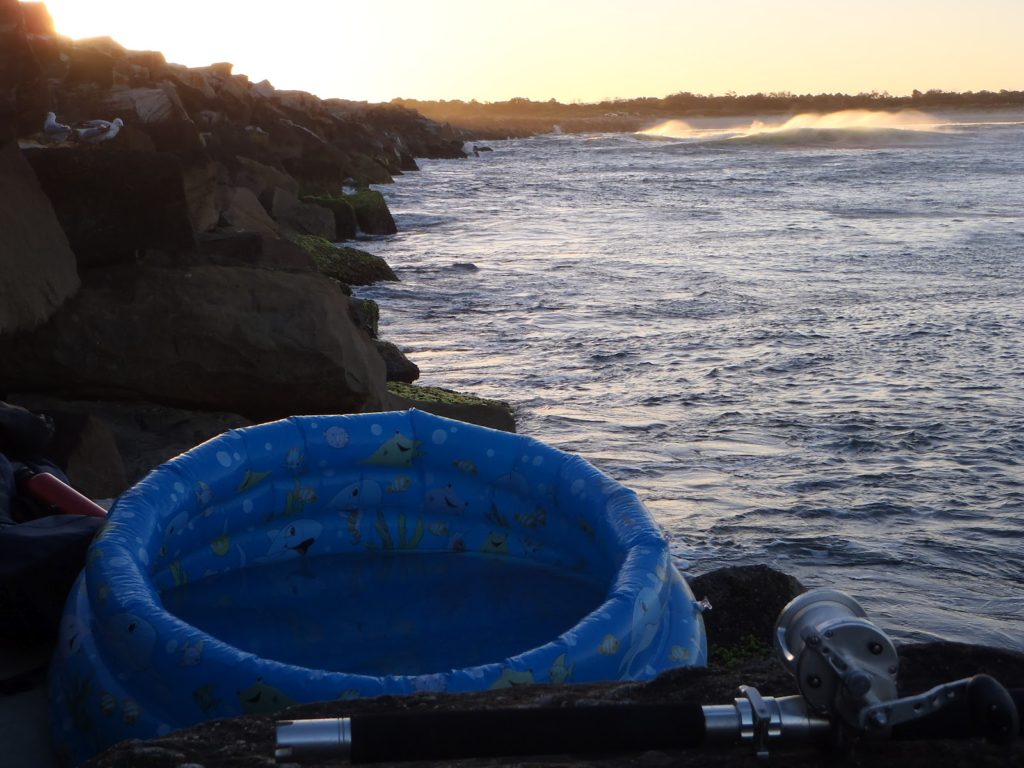 During the afternoon, a pod of Dolphins gorged themselfes on a school of sea mullet, which was a great site.
The next few days there was less activity and the rain started to return when late afternoon as i started to pack up, my reel went off again. It felt like a Tuna and as i was the only one fishing, i had to screw my gaff back together whist fighting the fish. Coming in close, i had to freespool the fish several times to get it within range to gaff it on a flat rock. It was another Longtail Tuna of 12.5kg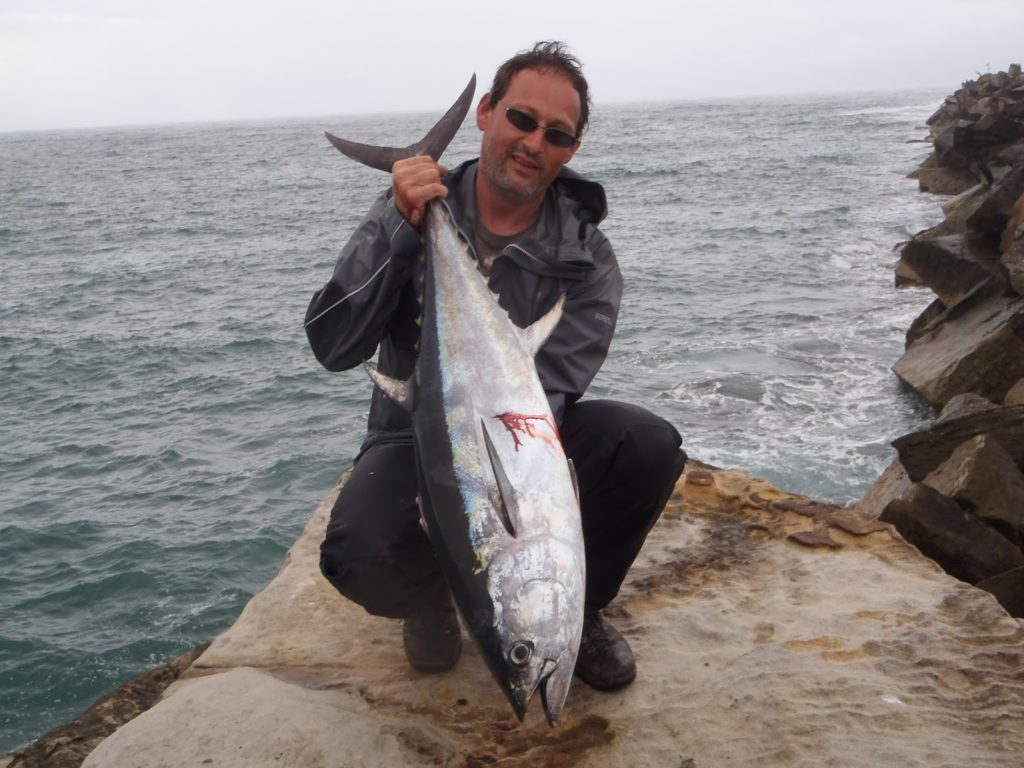 With more heavy rain forecast, it was most likely the river was about to spill out dirty water. So i made my way back to the van, hoping to hook another Spanish somewhere on my travels.