We arrived at Mt. Isa as the sun went down over the hills which were thrown up by the giant mine across the road. The town is unlike anywhere else, a bustling town on one side and the very busy lead, copper and silver mine which operates 24/7 on the other side of the road.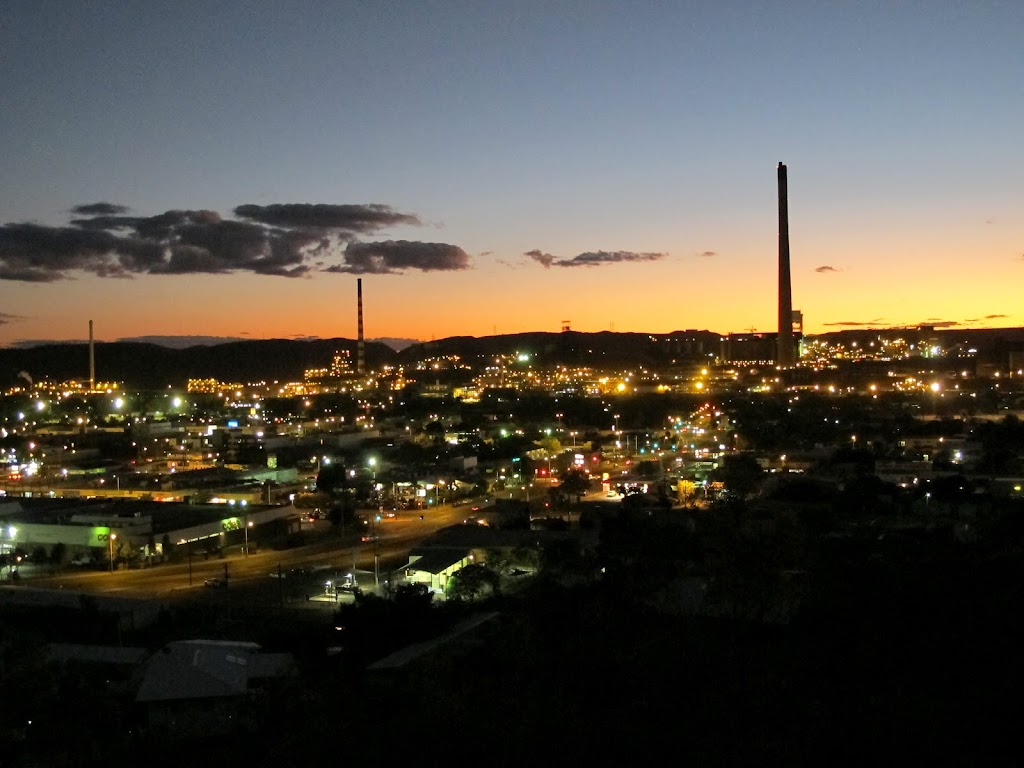 The next day we spent exploring the town and also did the "hard times" underground mining tour which was pretty hands on, including operating a drill which is aptly named the "widow maker". The sounds of the trucks in the mines was incredible and every morning and night at 8 o'clock the blasting can be heard and felt across town.
Kerry being a nurse was keen on having a look at the WW2 underground hospital as well, which was secretly built after the bombing of Darwin and never used and forgotten until re-discovered some 30 years later.
From Mt. Isa we went on to cross the border into the northern territory and the termite mounds as well as the road trains were getting bigger and bigger.
Daytime temperatures were up to 34 degrees and in the morning it was freezing cold, so a hot breakfast was just the ticket.
When we pulled up for lunch, a bunch of Peacocks appeared out of nowhere and eagerly awaited a feed of leftovers.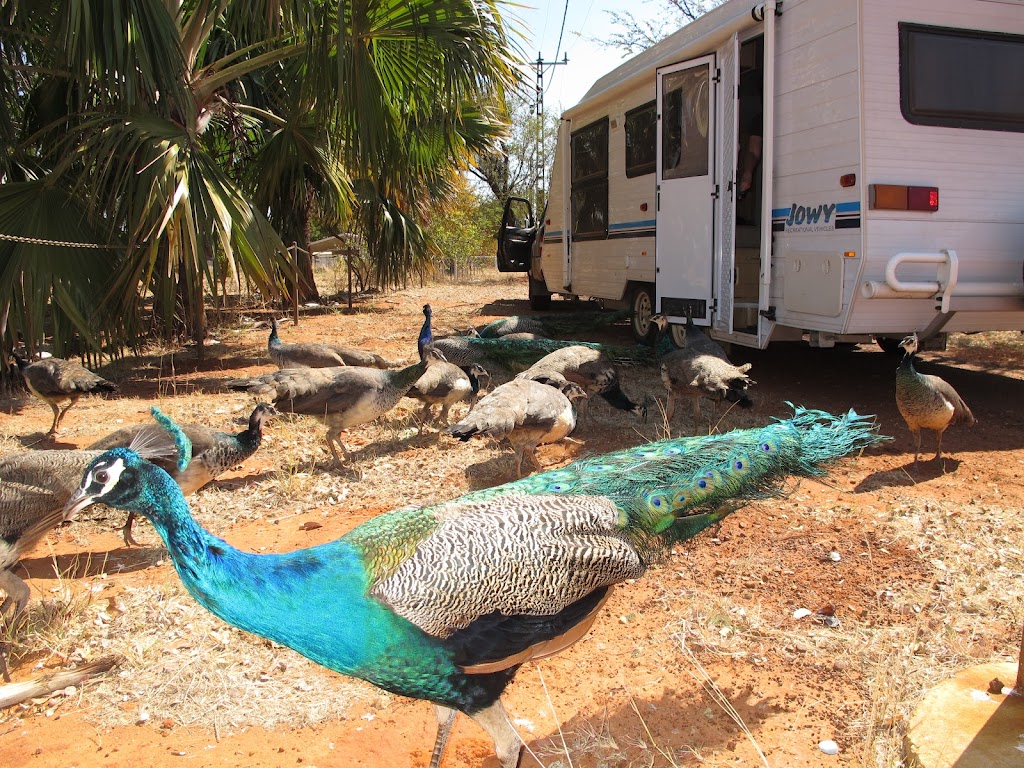 From Threeways we headed up north and had a stop at the Daly Waters pub for a couple of cold ones.
The stop for the night was just past the pub at the old WW2 airfield at Daly Waters which is still used occasionally by the Royal Flying Doctor Service but we only saw kangaroos hopping around on the tarmac.