After a few unsucessful attempts to catch my first landbased Barramundi at Mataranka i was very keen to check out this billabong i was told about. The local Aboriginees fish there but the walk was a bit tricky i was told. So off i went through the bush along the creek and through the palm trees. Wasn't long before i saw the first wildlife in form of a snake disappearing in the crown of the tree.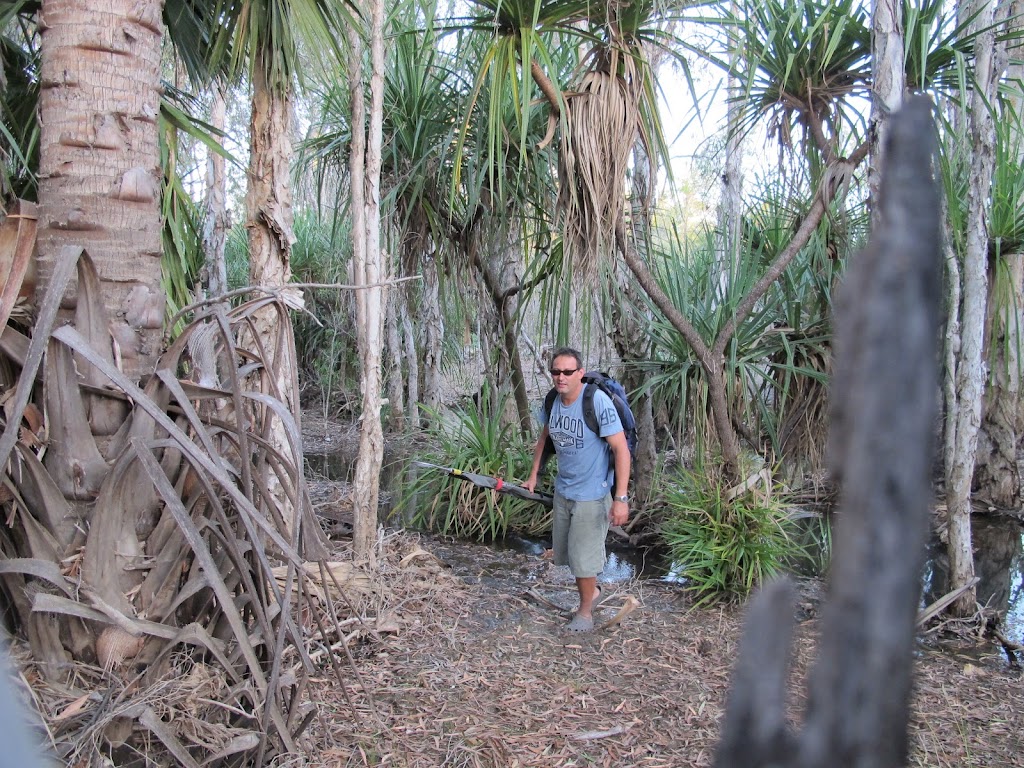 After a few swamp crossings i made it to the billabong which looked like gods own country.
I concentrated at the end of the billabong where i saw a few promising snags.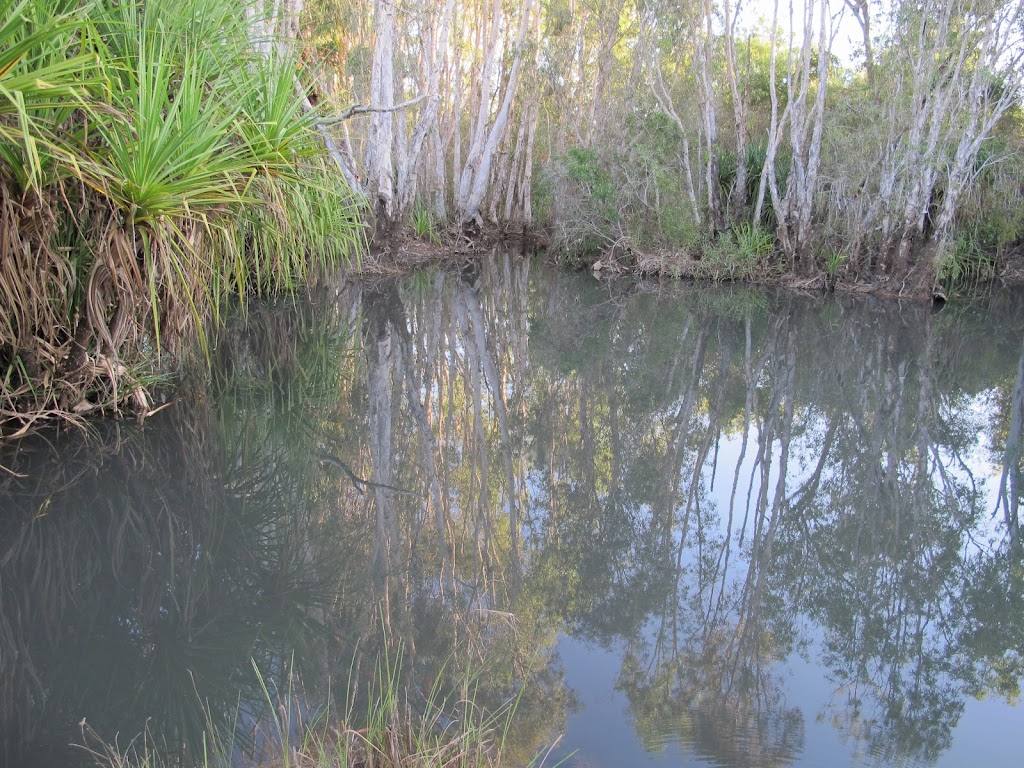 After casting away for a few hours and loosing a fair amount of lures to snags and trees i cast another lure just a bit too far and it bounced off a tree into the water. After a second of winding up a Barra grabed the lure and shortly after launched out of the water, trying to get rid of the spiky critter he just ate. A couple more jumps later i washed him up on the bank and after a few photos put him back in the water and off he went.