After settling in at Airlie Beach we were keen to explore the Withsunday Islands and decided to stay on Hamilton Island for a night. The catamaran took us to the island from Shute Harbour early in the morning.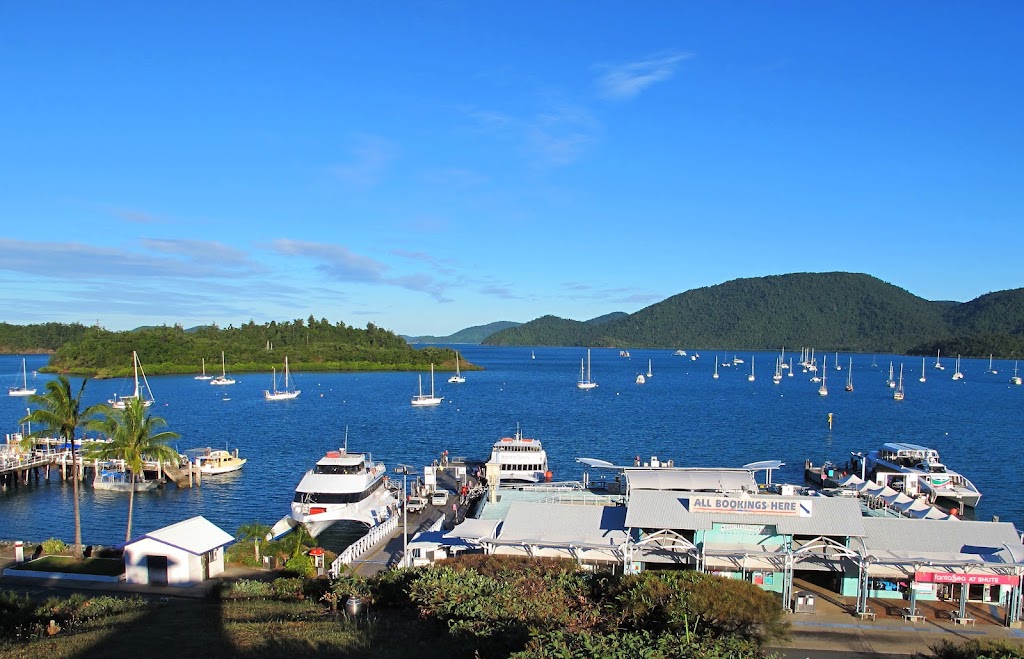 Once we settled into our palm view bungalow we relaxed for a while with a pre lunch Bundy in the hammock, before we hired a buggy and took off to explore the island.
The view from "one tree hill" lookout was sensational, looking back on the Hamilton Island resorts and overlooking the neighbouring islands.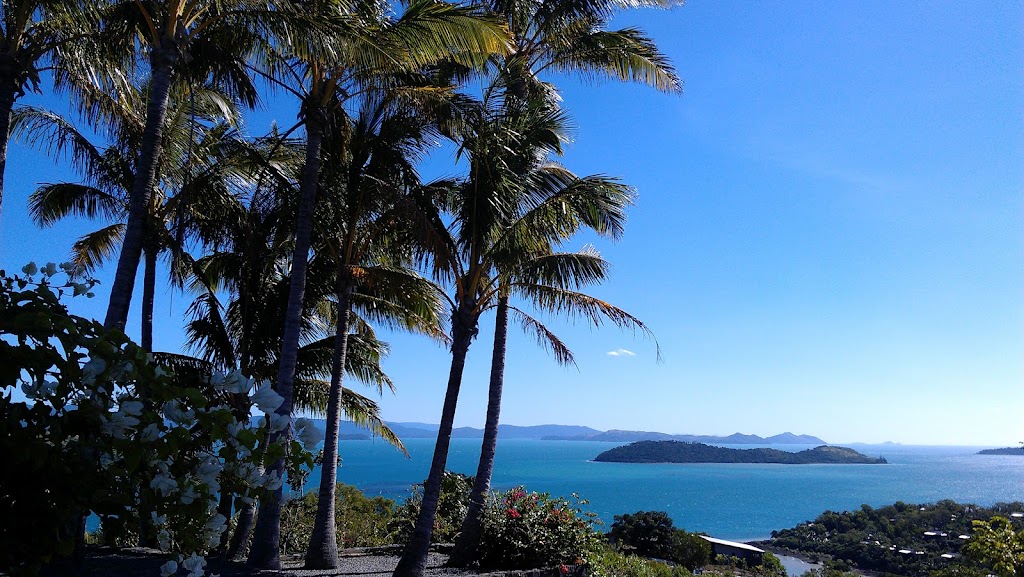 We had lunch at the marina where we were joined by a friendly cockatoo.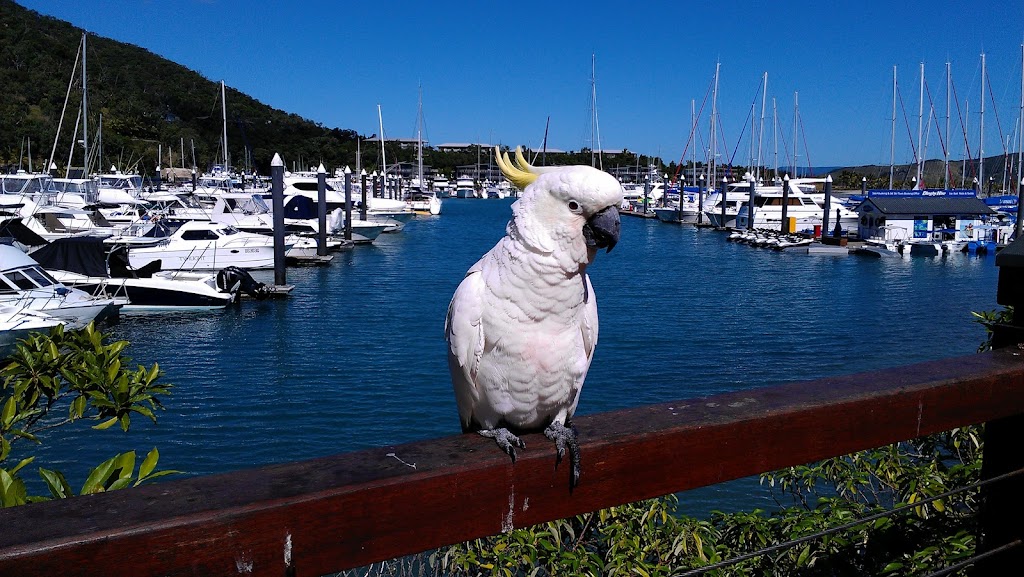 The rest of the day was spent exploring the island and relaxing at one of the many resort pools, before we went back to the marina for dinner and a nice sunset.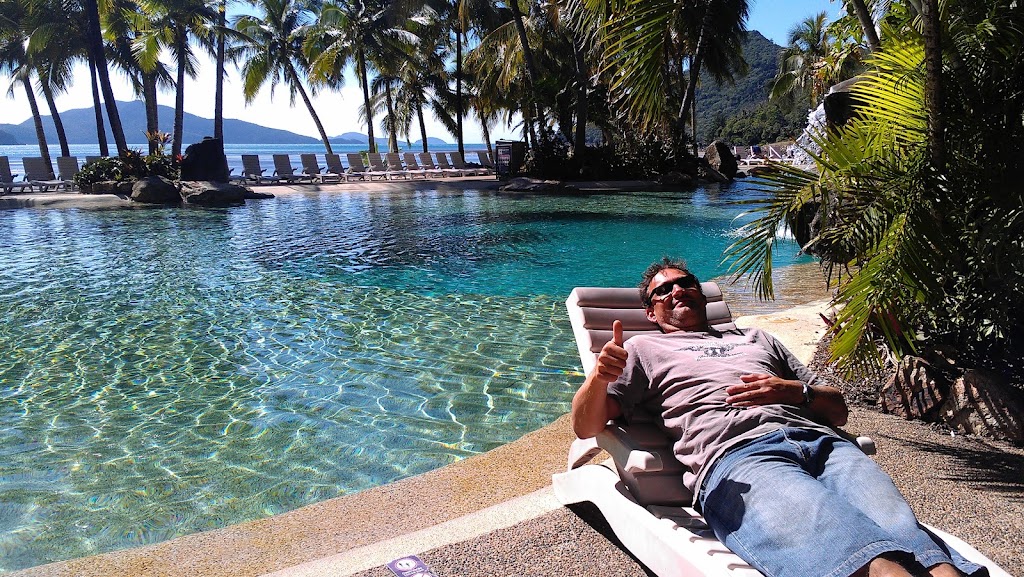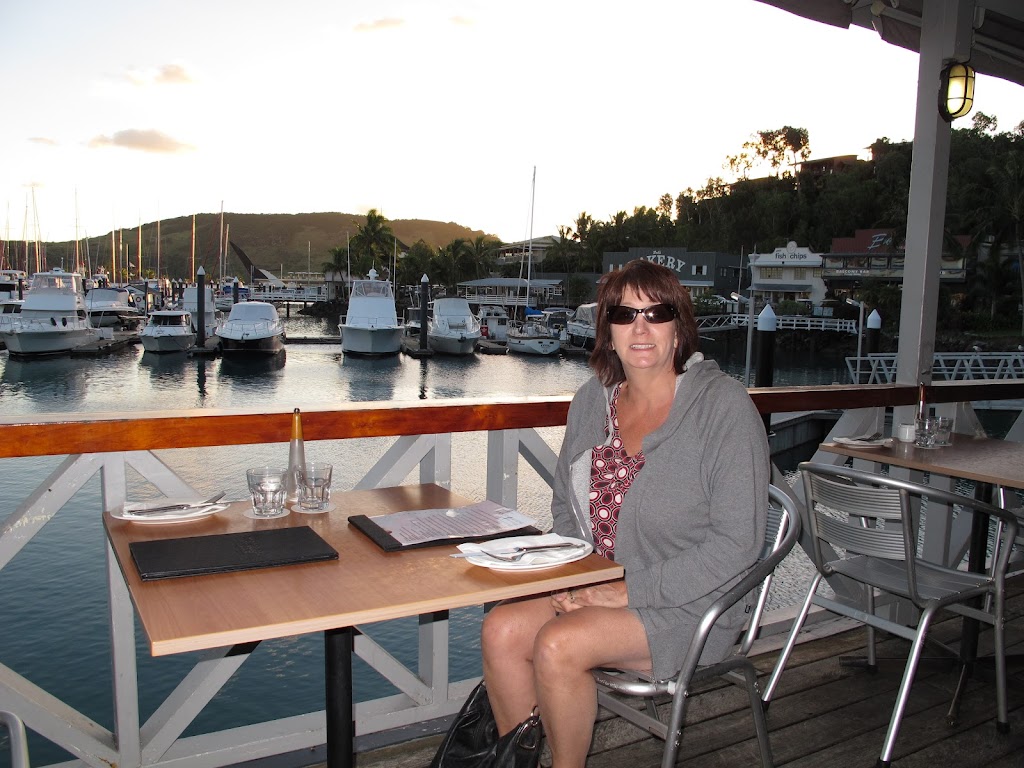 In the morning we were joined once again by the local bird population. This time some colourful rainbow lorikeet's kept us company at breakfast, with Frank perhaps a little food-competitive