On the approach to Darwin, we thought the quest to find the tallest termite mound was over.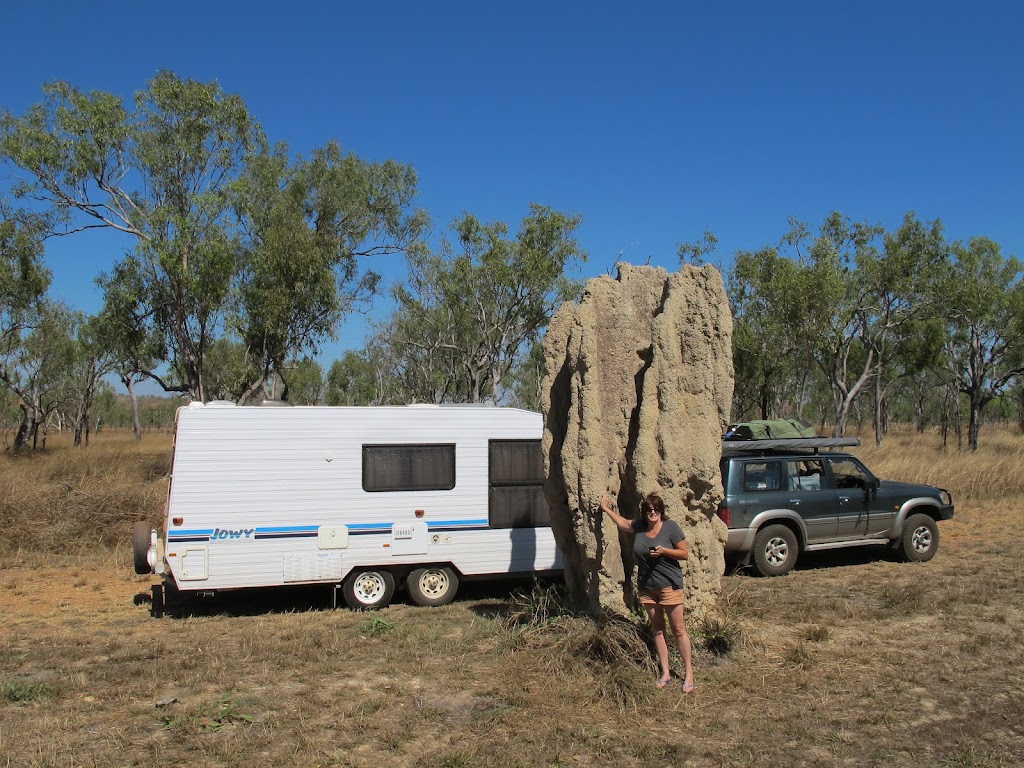 Settling in at the "Free Spirit Resort" caravan park in Darwin wasn't difficult. The 3 resort style pools, bar with VB on tap, bistro and live entertainment makes for an enjoyable stay.
After exploring Darwin and Frank getting his fishing fix, we went to Litchfield for the day. To our surprise those bloody mounds are still getting bigger, with this 50 year old goliath standing tall at 5 meters.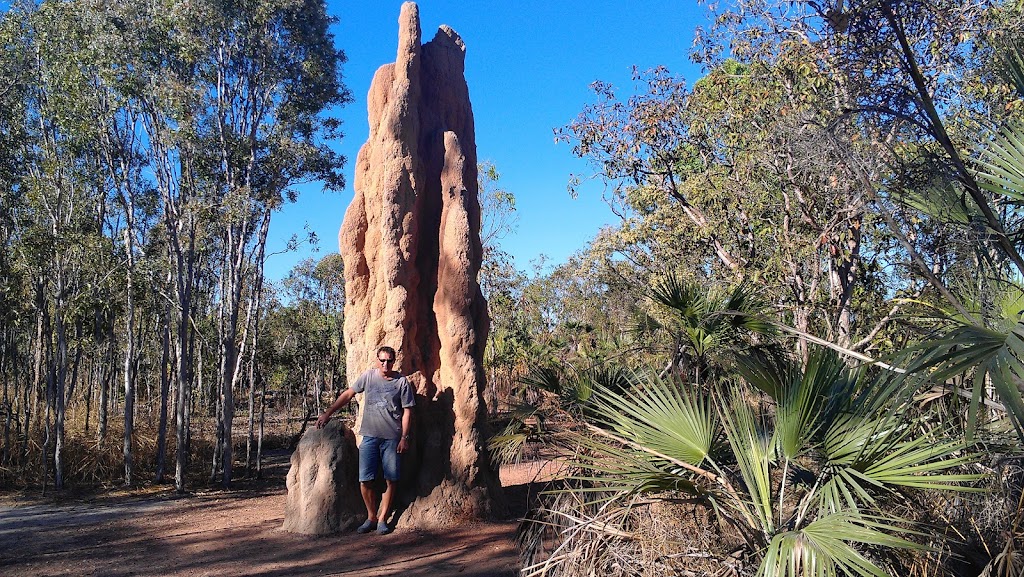 But not just tall was the order at Litchfield, we also saw some Magnetic Termite mounds. These mounds are perfectly aligned from north to south and look like tombstones.
A 4wd track winds up to an eroded sandstone ridge named "The Lost City", a large area with numerous eroded boulders and pillars.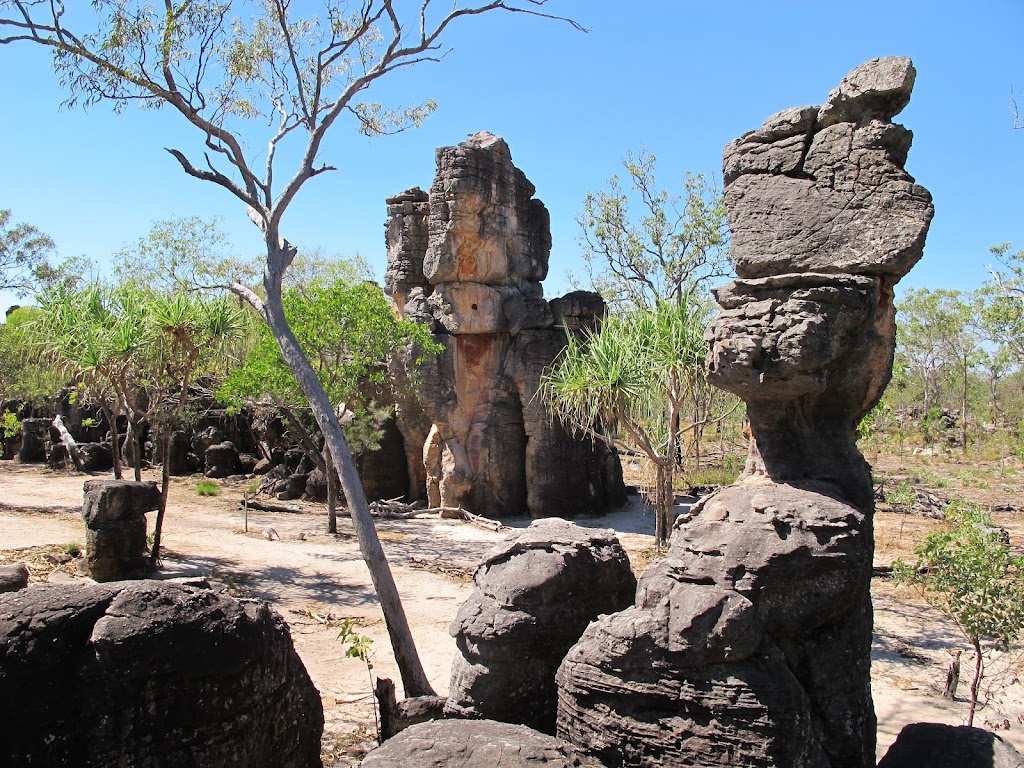 By the time we arrived at the first swimming hole it was over 30deg. and a swim was welcome at Buley Rockhole.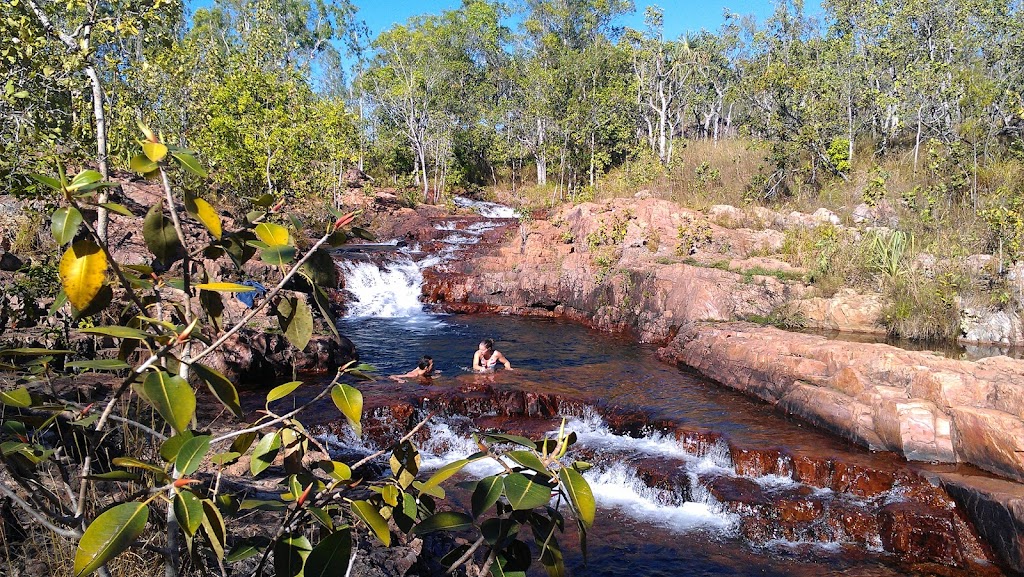 From then we went for a swim in the pool of the magnificent Tolmer Falls.
After walking back up to the car we were hot again and looked forward to another swim at Wangi Falls, the most scenic of the six falls in the national park.