The drive through the Pilbera and into Karijini National Park was a pleasure in itself but nothing prepared us for what we saw over the next 3 days. The pictures don't do this area justice as it's difficult to capture the awesome force and beauty of these gorges. After setting up camp at Dales Gorge, we headed off for a hike along the rim of Dales Gorge and a swim at Fortescue Falls and Fern Pool, which was welcome in the 33deg heat.
Over the next two days we explored the Weano Gorge area which has challenging walks up to grade 5.
First we had a look at the Knox Gorge lookout and waterfall: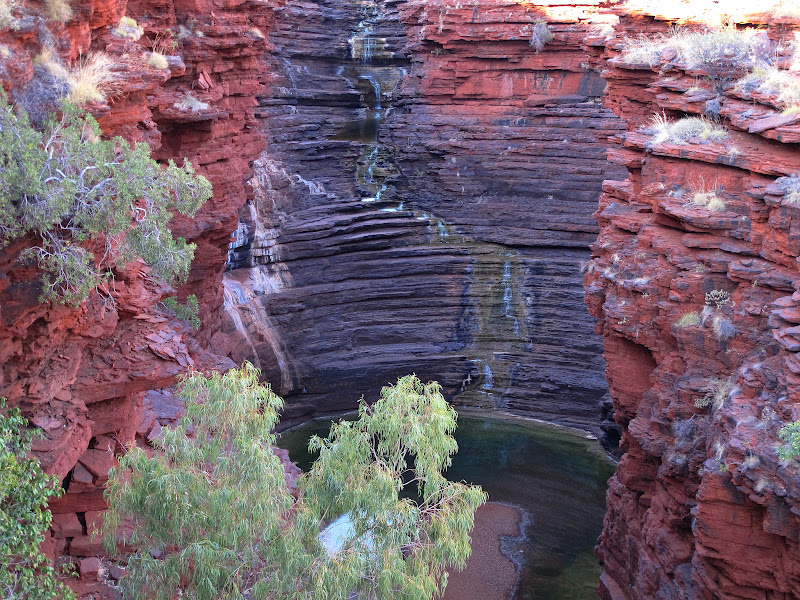 Then we headed to Hancock Gorge
The track to the bottom of the gorge was challenging with steep descents and ladders.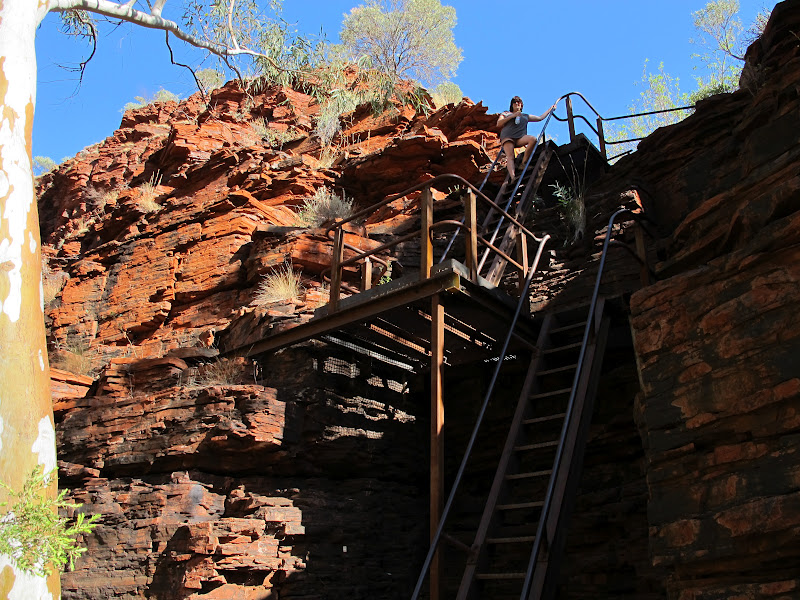 At the bottom of the gorges the walks were beautiful and around every corner a new view awaited.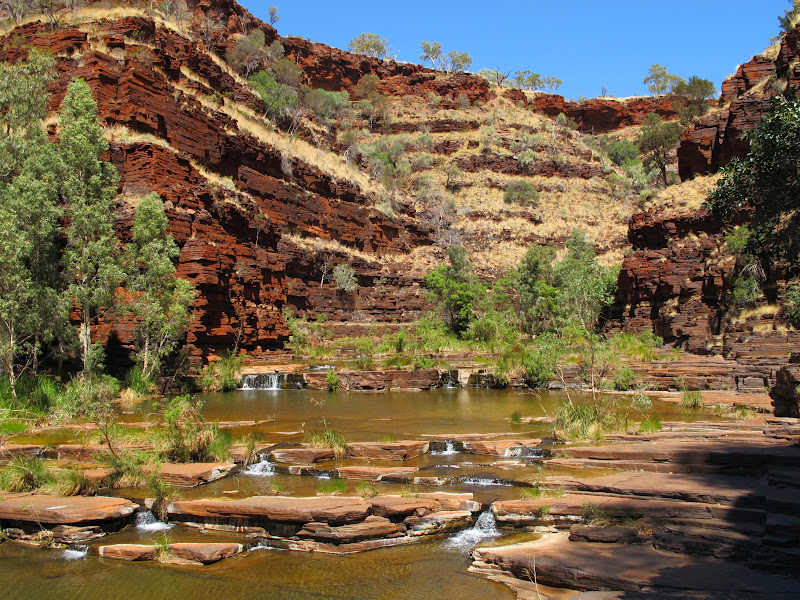 Then the grading stepped up to a 5 and we had to climb along ledges and swim through pools to get further along.
 This section of the track is called "spider walk" and you can see why.
After crossing one more pool we arrived at the end of the grade 5 track and from here on absailing gear is required. What a view it was and the movie "Journey to the center of the earth" came to mind.
We enjoyed the pool for a while before moving along again.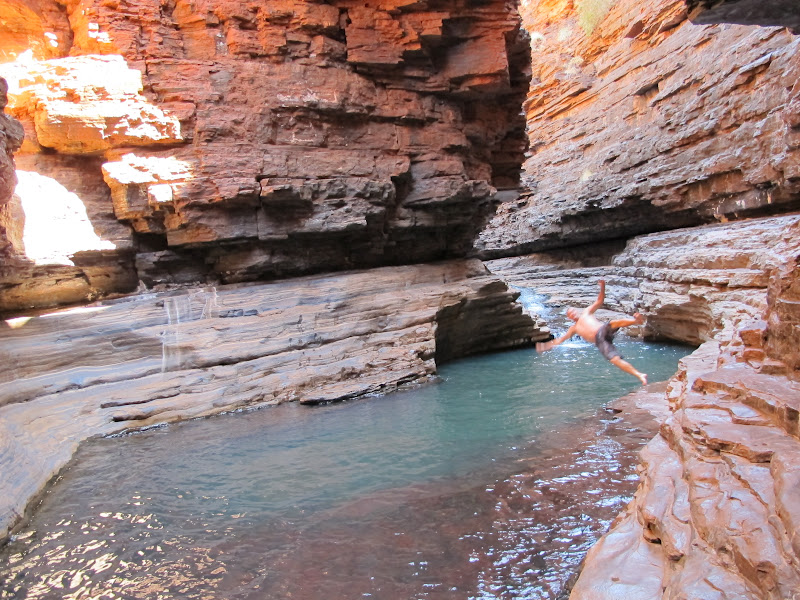 The next gorge was Weano Gorge and once again it had to be entered by swimming through the gorge first.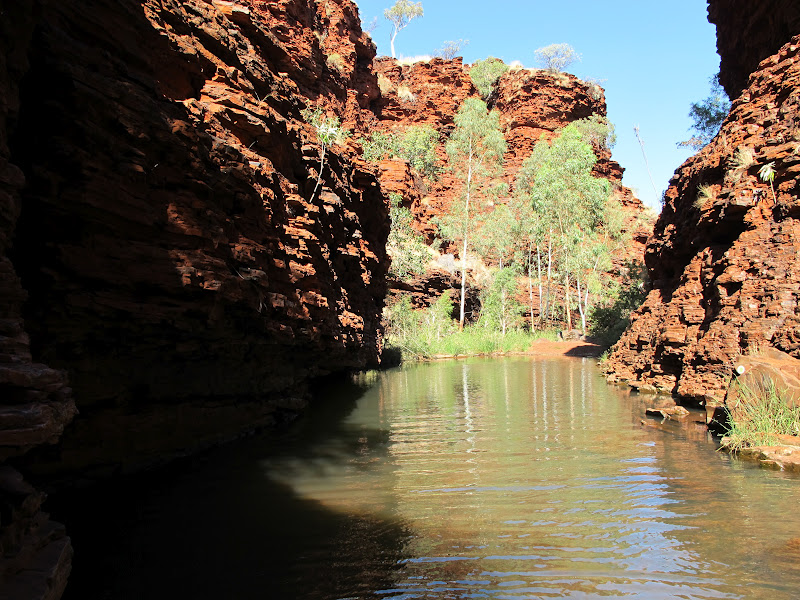 Further along the passage became very narrow before finally opening up into stunning Handrail Pool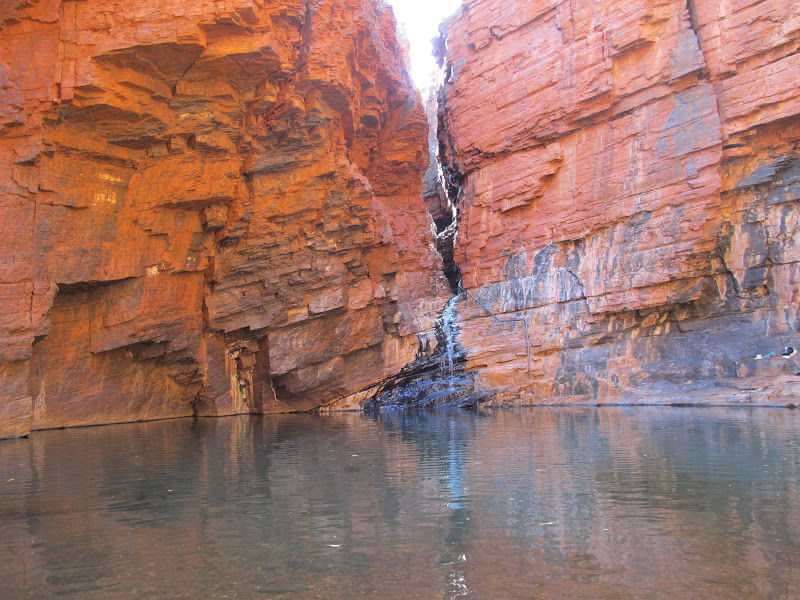 I took some video as well of Handrail Pool and the following Jade Pool as it is difficult to photograph: