When we drove towards Exmouth, we went past Giralia Bay where they catch some Blue Tin Tuna. However, boat fishing was not my thing.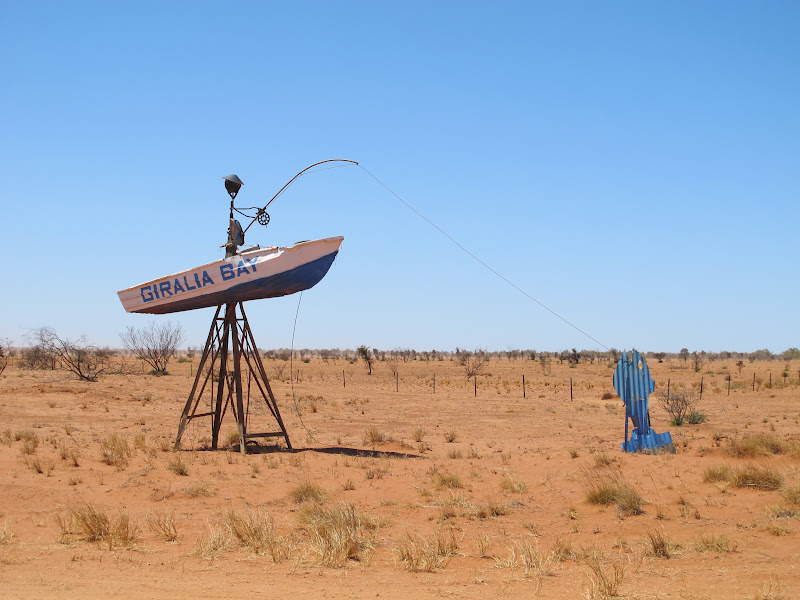 As soon as we were settled in at the Caravan Park, i took off to explore a few spots i had in mind for GT popping. After narrowing it down to two nice looking spots, i went back and had another look at Google Earth and Navionics and decided to fish near the wreck of the "Mildura" which had run aground on the reef.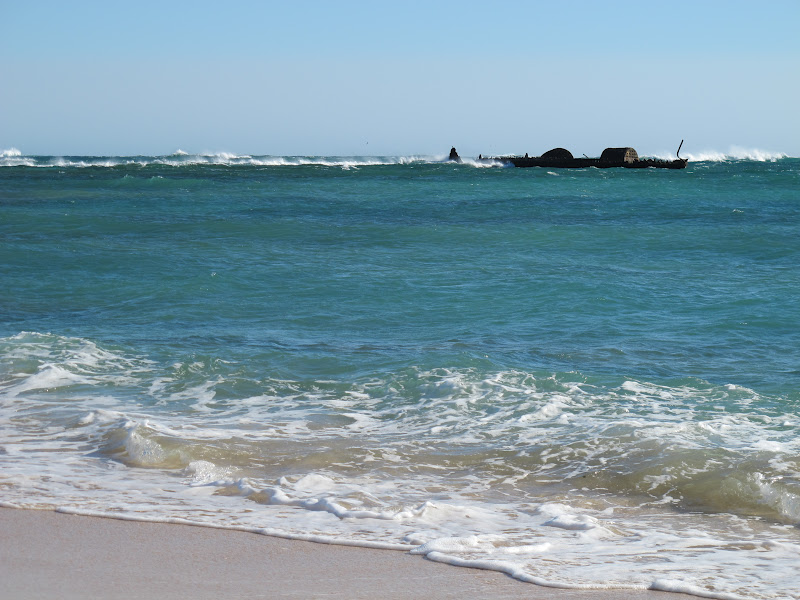 I was super keen and got up early next morning as i wanted to have a popper in the water at first light. Popping away, i saw some bait getting harassed, and all of the sudden a massive mouth appeared behind my popper and instantly all hell broke loose. Holy F$#@ i thought and instantly a hundred things went through my mind on how i was about to get blown away. Either i was going to get reefed in the shallow water, my rod was going to explode or i was going to cut my leg up again whilst getting dragged across the oyster encrusted rocks. To my surprise i managed to hang on for a while and pull him out as he turned left, then right and after what seemed forever, i got a look at this lump of fish and thought immediately it looked 20kg. With no chance of washing it up, i gaffed it with one hand, while keeping tension on with the other and once up safely on the rocks a big woohooooo followed.
 The fish pulled the scales down to 23.3kg and after dislodging the well hooked popper i marvelled at the GT's power.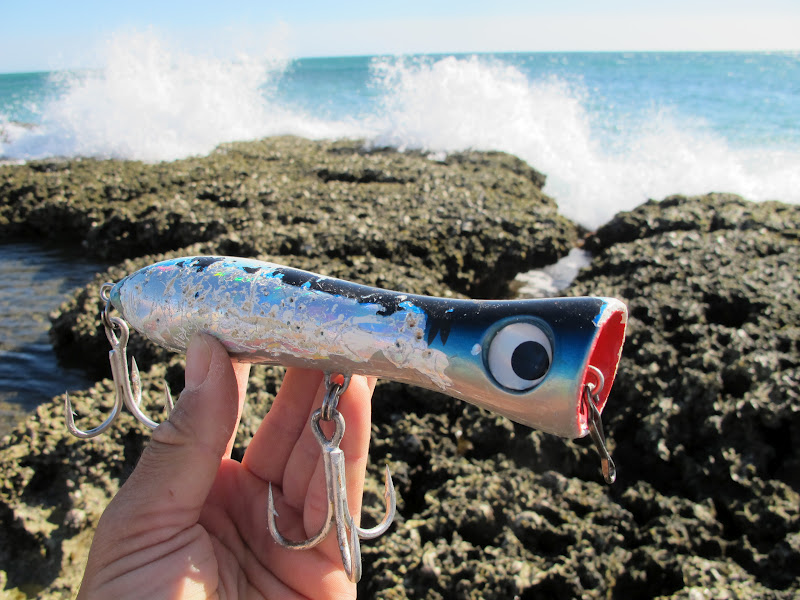 What an awesome morning with some icing on the cake by an Emu and her chicks crossing in front of the car.