After 4 weeks at the "Free Spirit Caravan Park" we made our way to Jabiru to have a look at Kakadu and we stayed at the "Aurora Kakadu Lodge" for 3 nights.
From there we drove along the escarpment of Arnhem Land to Ubirr where we had a look at some Aboriginal rock paintings and watched the sunset over the wetlands.
The next day we did the sunrise cruise at "Yellow Waters" which was great. The fog lifted as the sun came up over the horizon, revealing fantastic wildlife and scenery. We saw numerous birds including Brolga's, Kingfisher's and Jabiru's. The Crocodiles where abundant and gliding through the water, getting ready to sun themselves on the banks.
On the way back we had a curious Dingo come close to the car and later that night we saw them wandering through the Caravan Park. In the morning, one of Franks shoes was missing.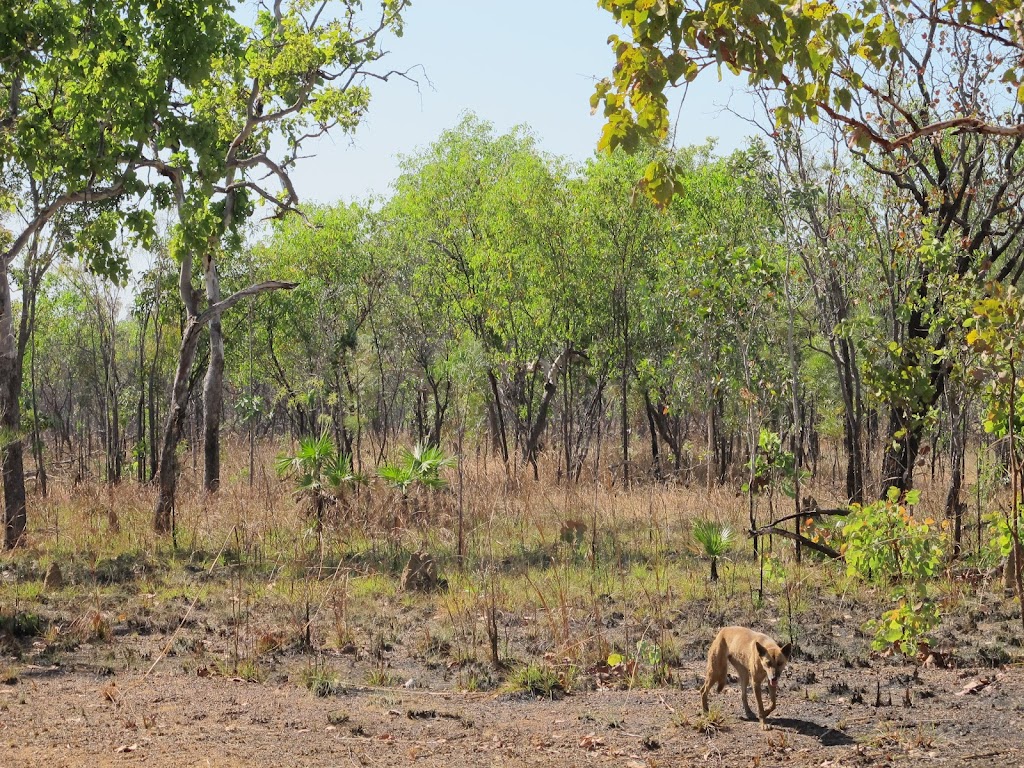 At the Cahills Crossing into Arnhem Land, the tide was a massive 7 meters and when the water spilled over the road and so did the Mullet and Crocodiles. Then the crocs positioned themselves on the other side of the crossing with their mouths open, waiting for a Mullet to swim right in. We took some video of this great spectacle, and if you watch close enough you can see a Croc get a Mullet at the end: