We drove from Broome back to Derby where we boarded a seaplane to see the Horizontal Waterfalls at Talbot Bay. The first part took us over spectacular mudflats before the scenery changed to the stunning ranges of the Buchaneer Archipellago.
Then we went on the 600 horsepower boat through both falls before lunch and as the tide was building we went again through the 20 meter gap. The 10 meter gap becomes too dangerous to pass when the tides are roaring through the small, 50 meter deep cutting. The tide on the day was 9.5 meters and the falls 4 meters high and racing at 30knots.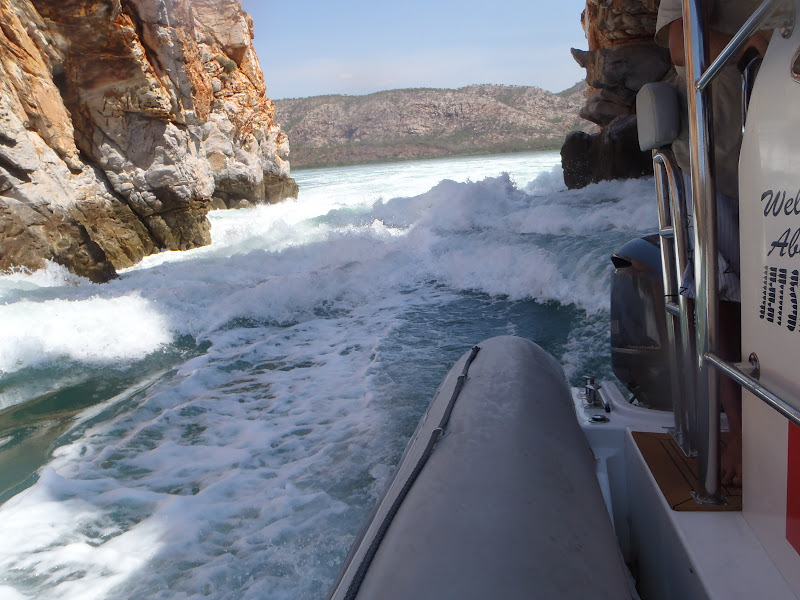 Some video of the ride through the falls:
 Back at the houseboats Adrian teased up some thorny sharks with a fish and even a bull shark made an appearance.
Some video of the thorny sharks:
After a delicious Barramundi lunch there was some time for relaxing.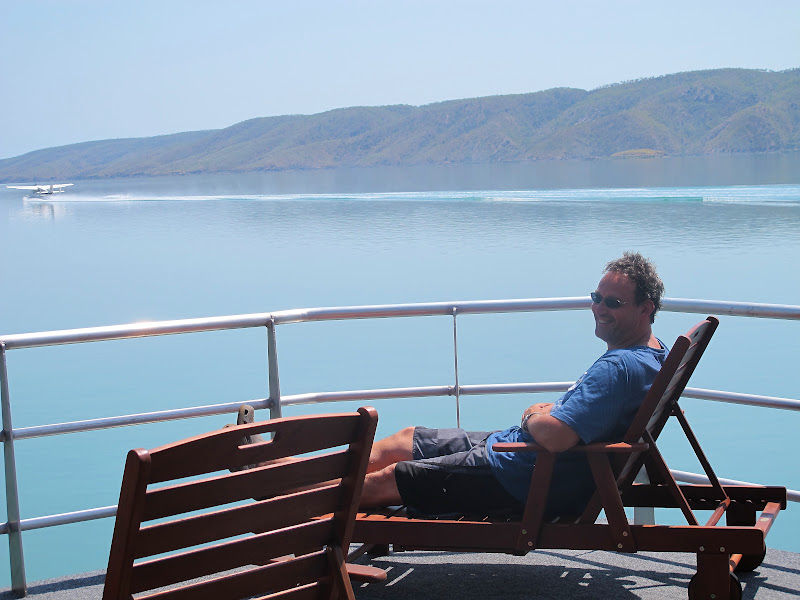 Then Adrian took us on a cruise and showed us where he lives while "at work" during the dry season. It's a 40 year old floating shed. Looks like out of the movie "water world"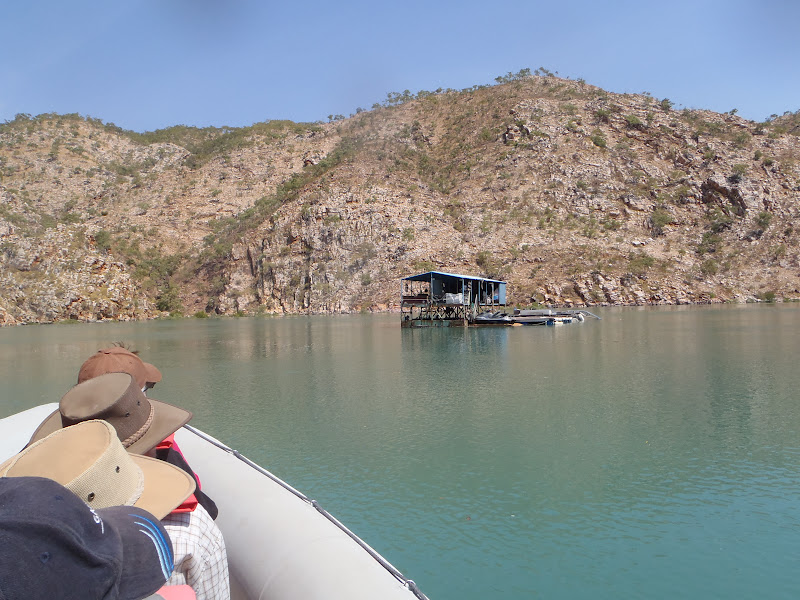 He even has a resident crocodile and picks up some moonfish for a pat:
On the way back to Derby, we marveled at the beauty of the 1000 islands of the Buchaneer Archepellago.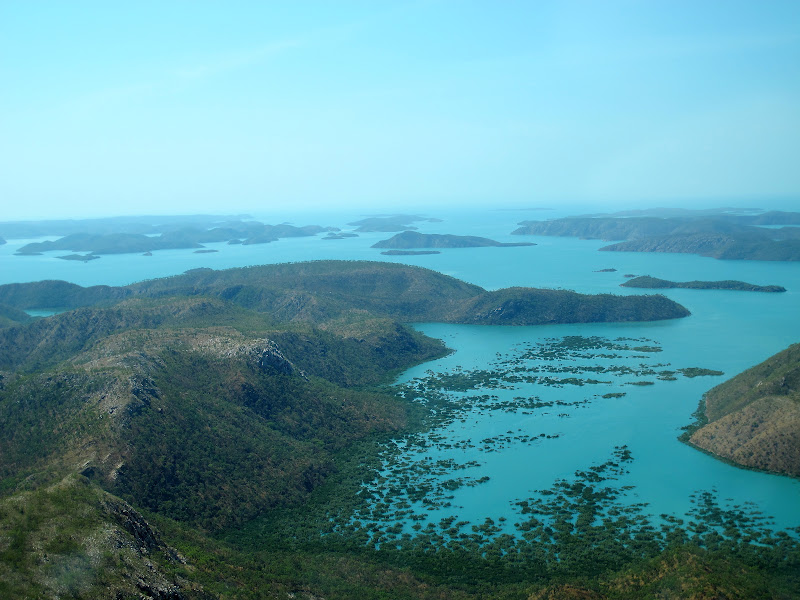 Before heading back to Broome, we also had a look at the "Boab Prison Tree" in Derby, which is over 2000 years old.