After fishing Mackay for a few days of donuts and then the harbour of Airlie Beach for more donuts, i looked for a new spot closer to the Whitsunday Islands. After some major bushwalking i arrived at a beach made up of coral and the sun made an appearance on an otherwise overcast and rainy day.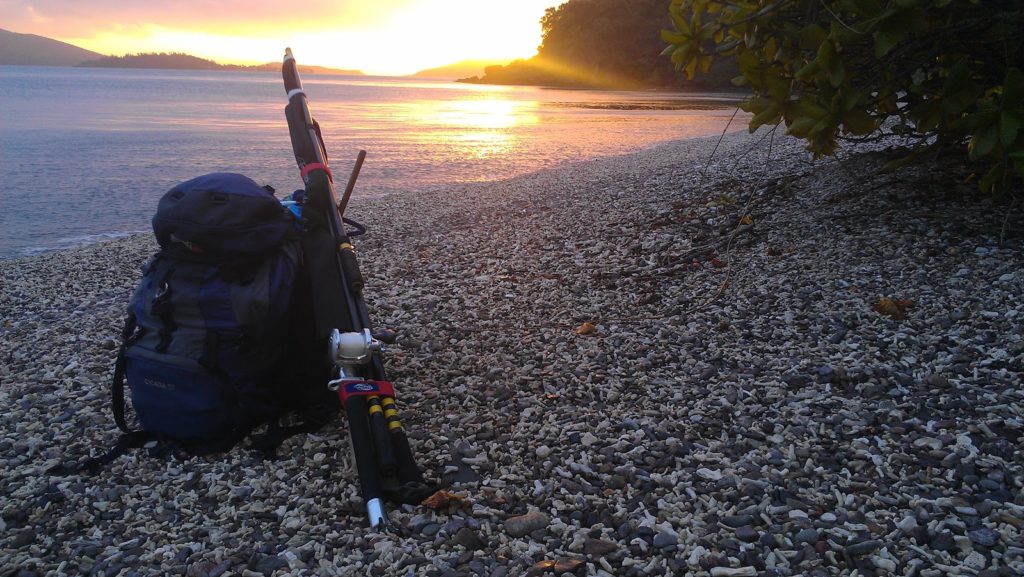 The rocks where hard to reach on high tide and i could only make it to the first ledge of four ledges. The next 4 hours i tried to catch some live bait in the form of garfish, herring or a fusilier but all i could get was colorful reef fish. Eventually i gave up and started spinning lures.
Around lunchtime i saw some big fish busting up some gars on the far ledge and now the tide had dropped about 3 meters, i packed up my stuff and moved over to the spot i saw the action. Immediately i caught some five spot gars which are different to the one's we get down south and are highly regarded as bait.
The first gar got hit not long after i sent him out but all i got was a twisted wire leader and some marks on the garfish.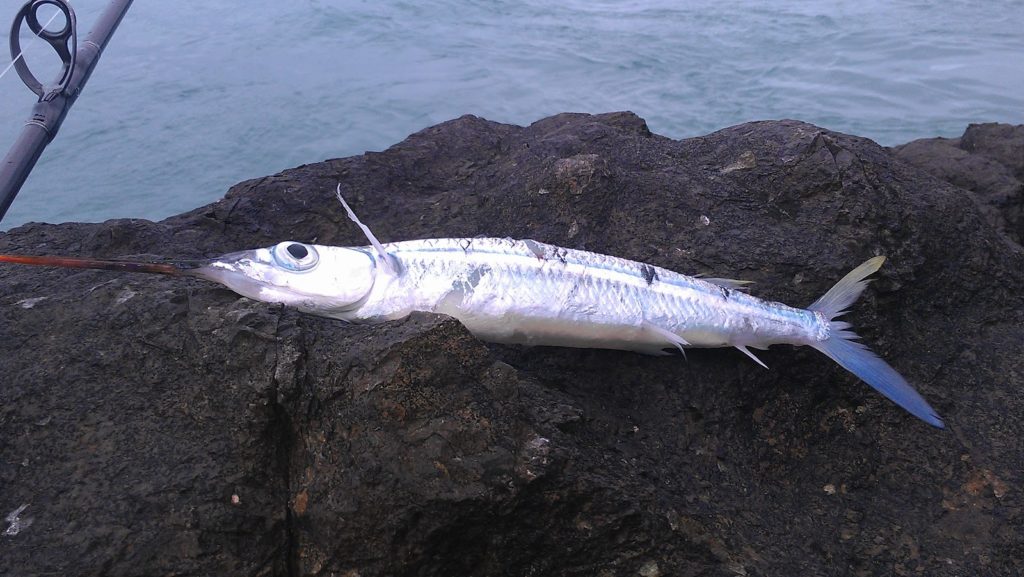 The second gar went out and once i was happy with the drift i started spinning lures again as well. About an hour later the live bait went off and as soon as i set the hook, a nice size Queenfish leapt out of the water and after some more aerial acrobatics i gaffed the queenie with my trusty Hook'em gaff.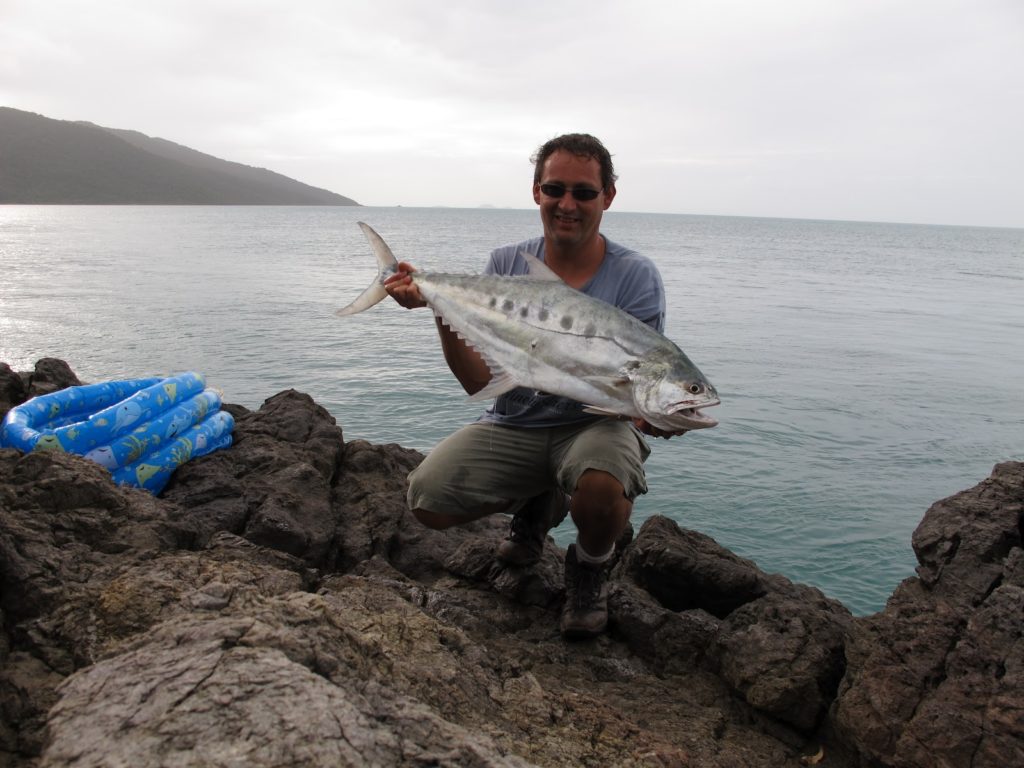 I was very happy to have caught another new species of gamefish off the rocks and it was time to pack up too before the big tide would cut me off again.