My reel screamed off around 3pm yesterday and straight away it felt like a massive shark. After the first hour i still haven't gained any line and twice it looked like i was getting spooled. The fish took me high up on the rocks as it headed deeper into the bay.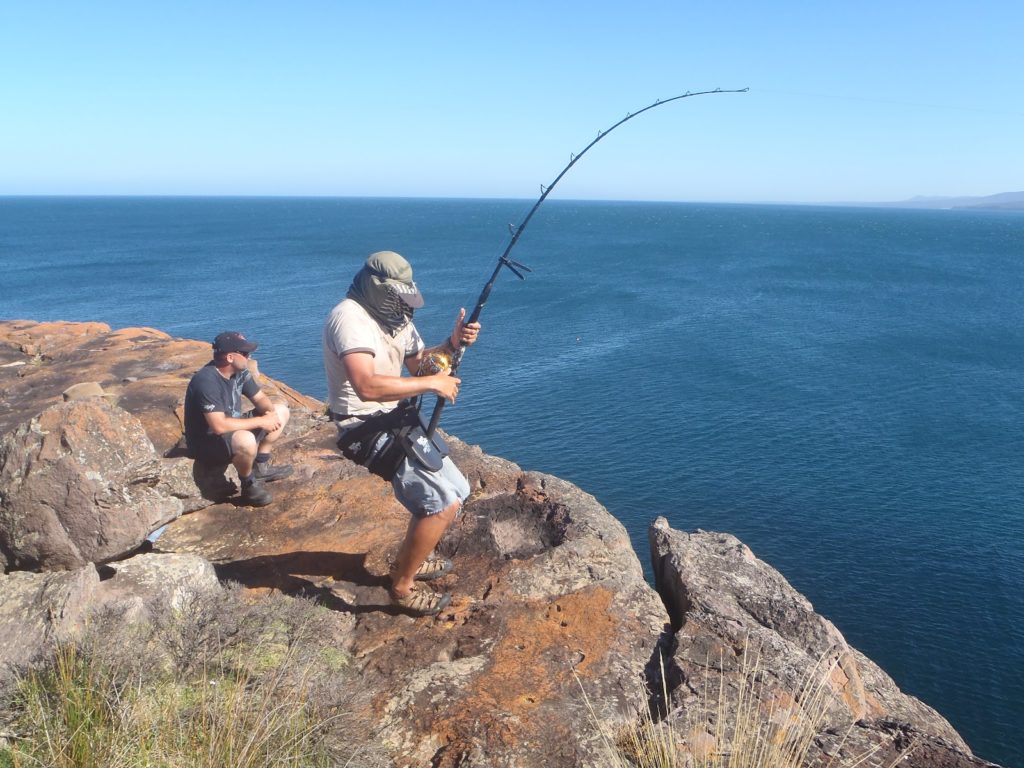 He ran further along the bay and we prepared to climb down the other side to avoid the bommies which dotted the bay.
Then suddenly the fish turned and headed back out of the bay and after about 2 hours it still went for a screaming run.
Here's some video of it:
After 3 hours it looked like he was coming in and we all were keen to have a look at just how big this fish was, when suddenly the leader broke. With disappointment we found it had been bitten off. What a huge Shark this must have been.
The next day my reel screamed of again at 3pm and when i felt the weight i called it for another Shark. This one although still heavy didn't feel anywhere near as big as the one on the day before.
After about one hour we identified it as a nice Bronze Whaler of about 100kg and we gaffed it in the lower jaw and just behind the dorsal so we could slide it up on the rocks for a quick photo and then we released it back into the ocean.