After the washout last time, i prepared myself with a Bivi and Tarp and hit the road for another assault on the majestic Black Marlin.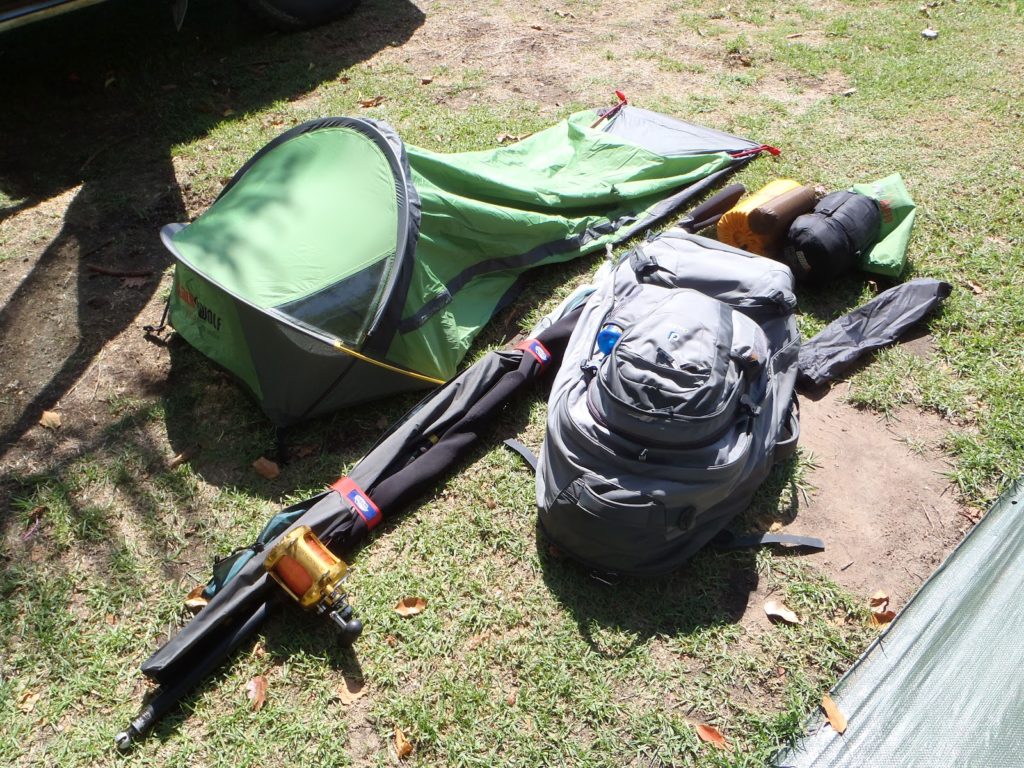 We all patiently waited for the range to open and i saw some familiar faces. Jack "Mr.Pop", Rob Barrett and Goshie were amongst a few with Marlin on their mind.
Once the gate opened the race was on again to get a prime spot and this time i set up my pool which i shared with Goshie and my tarp went up which would be my home in shandy town for the weekend.
The first night and all through the next day we experienced "Bait Draino" as Goshie puts it and only one Slimie plus a couple of Bonito were caught. I diden't have a bait in the water all day.
The next night saw a small run of Slimies around 10pm and with 2 slimies in the pool out of the 10 caught i was feeling better about the day ahead.
Around 10am all hell broke loose when Jack's reel screamed off. Here is some video i took of the most amazing thing i experienced in fishing: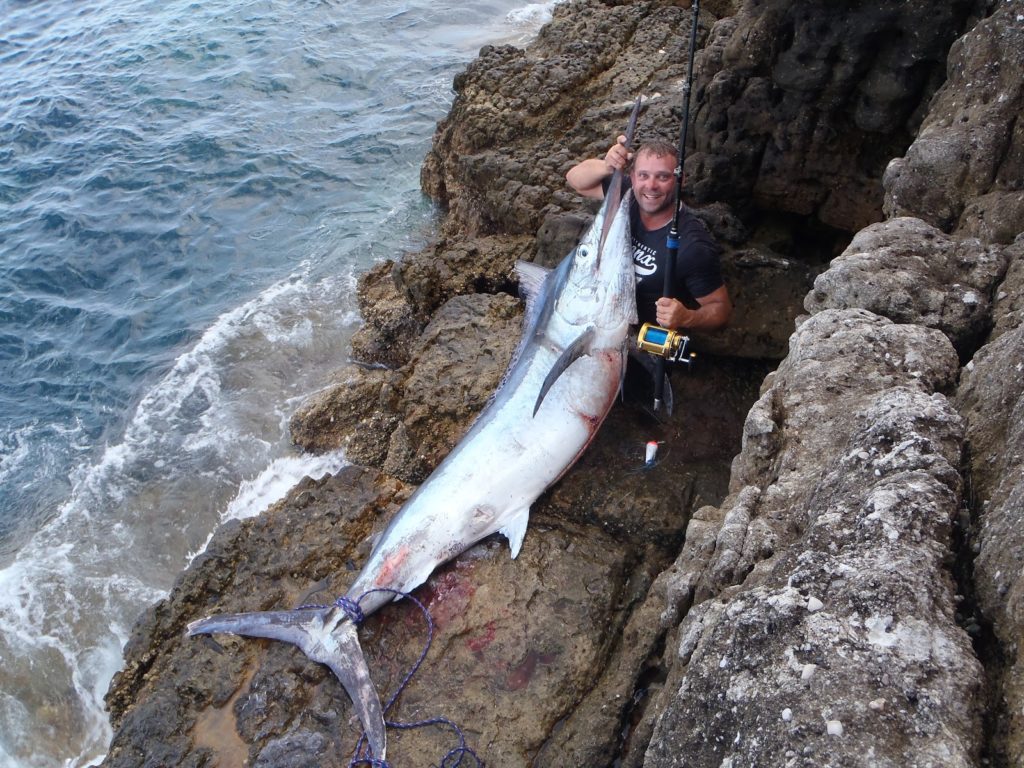 122kg of Black Marlin from the rocks. When i shook Jacks hand we both had tears in our eyes. Mine were purely out of joy and appreciation for what he had been through for the last 20 years to get to this point.
With Jacks Marlin like a splinter in my mind, i extended the weekend and hiked to another spot high above the water to find someone fishing i already knew and i made the steep decent to the ledge below.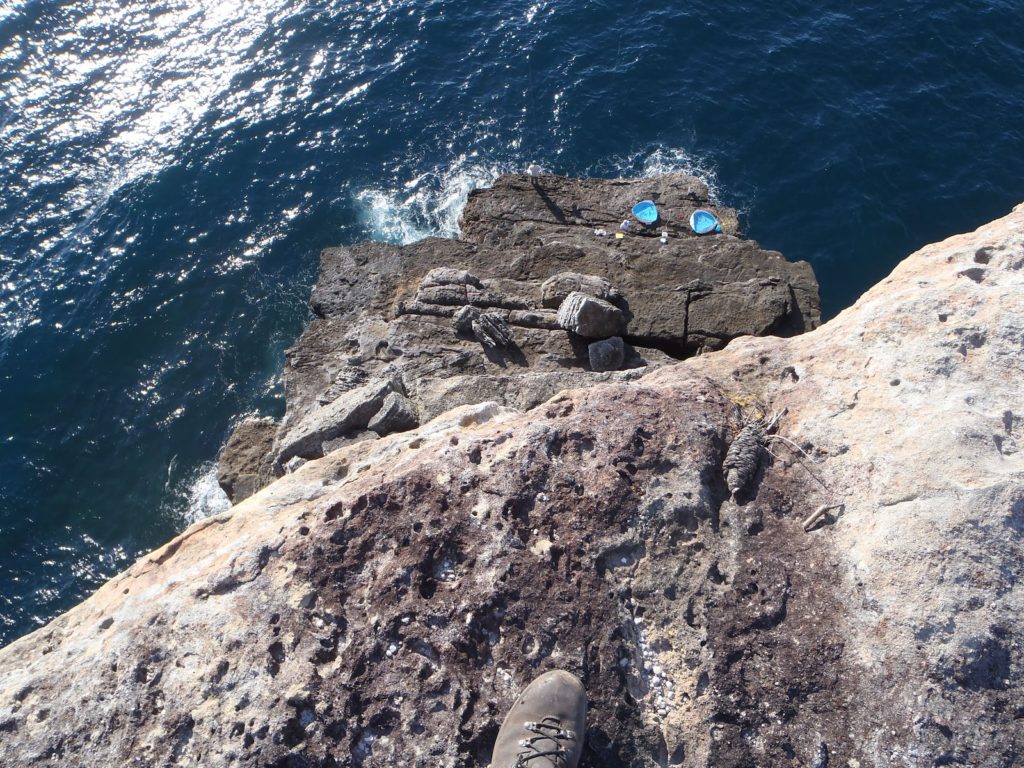 I was relieved when i made it down with my heavy gear and once at the ledge, i found out a Marlin was caught the day before and was hanging on a rope as it was too heavy to lift up. Another rope was secured around the tail and we waited for a boat to arrive to pick up the Marlin. This one weighed in at 118kg.
The following 2 days were tough going with bait hard to catch and rain settling in again.
Once again, the capture of a Black Marlin eluded me, but the experience of what i saw will stay with me forever.