Yesterday i hooked a Sailfish and got blown away in spectacular fashion, so i went back to the drawing board and made some rigs with heavier 49strand wire, opposed to the single strand, in case i would hook another Billfish. I was very excited to get a bait in the water and at first light i rigged up a rather small garfish and sent him out on a long drift.
Around 8am i was working the garfish, winding in the line at the time when i saw a splash in the far distance and came up solid. The hookup was about 400meters out and i couldn't see what it was but it felt like a shark. Over the next 30 minutes i gained line bit by bit and the whole time i was convinced i had a fair sized shark on, except it took a fast moving bait. Then i saw a fin and it looked nothing like a shark. The fish turned one more time and i followed him down the beach when i finally saw what i had hooked, it was a Giant Trevally. Instantly i knew it was bigger than the 23.3kg GT i landed a couple of weeks ago on the popper. The fish looked spent and i made a call to keep him.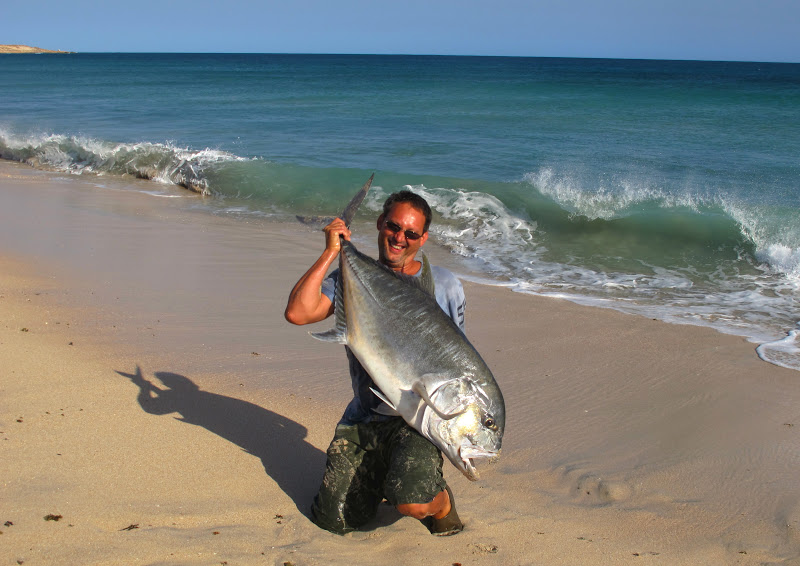 I chucked him on the roof and took him to town to see what my options were on getting a wall mount done.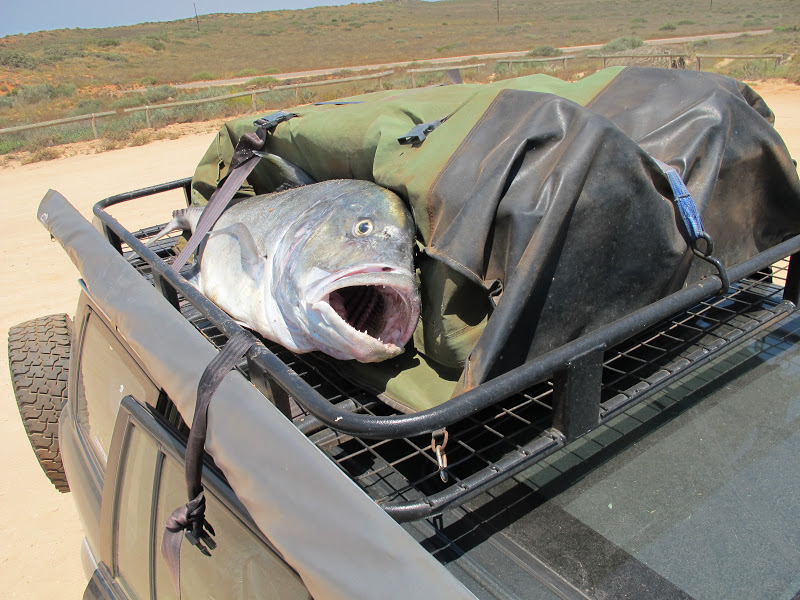 Unfortunately there is no taxidermist in town and the freezer truck was just too expensive. As it turns out, the record for the "landbased game" category was still up for grabs and the guys from the Exmouth Gamefishing Club were more than happy to weigh the fish, do all the necessary measurements and paperwork. It pulled the scales down to 26.7kg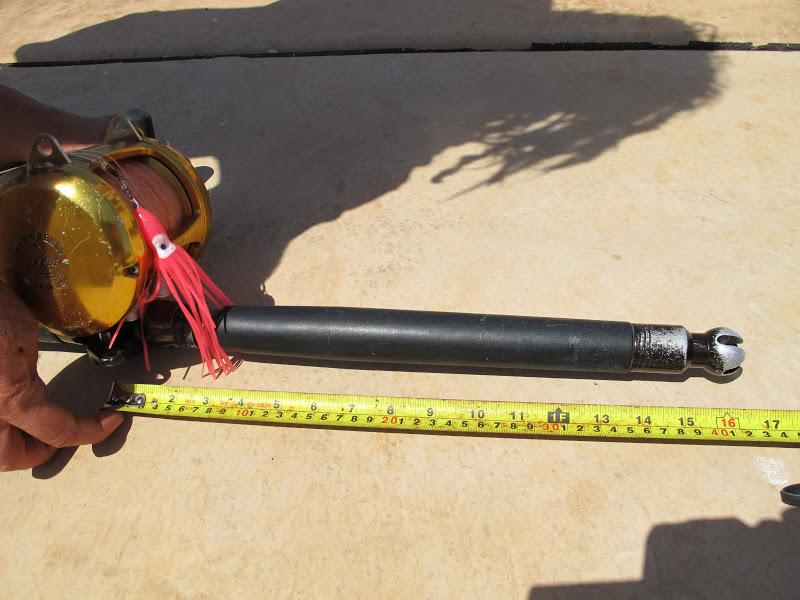 I will send in my rig and line tomorrow, which i hope is within regulations of ANSA and await to see if it's accepted as a new record. The neighbour at the caravan park was also pleased to make more Nummus out of the meat.
Update on the record:
Unfortunately my 24kg line tested at 25.02kg and therefore i had to submit for the 37kg record which was accepted.