When googling "Jungle Perch" you come across descriptions like "legendary angling species", "highly sought after" and "one of the hardest freshwater species to find and catch". This sure sounds like a worthwhile opponent i thought. Having spent a few days around Cairns chasing them, my sore knee had prevented me from physical excursions up the crystal clear creeks running through the rainforest.
Today we decided to take a drive to Cape Tribulation and try to find one at Wujal Wujal at the bottom of the Bloomfield Falls.
Directions were clearly maked: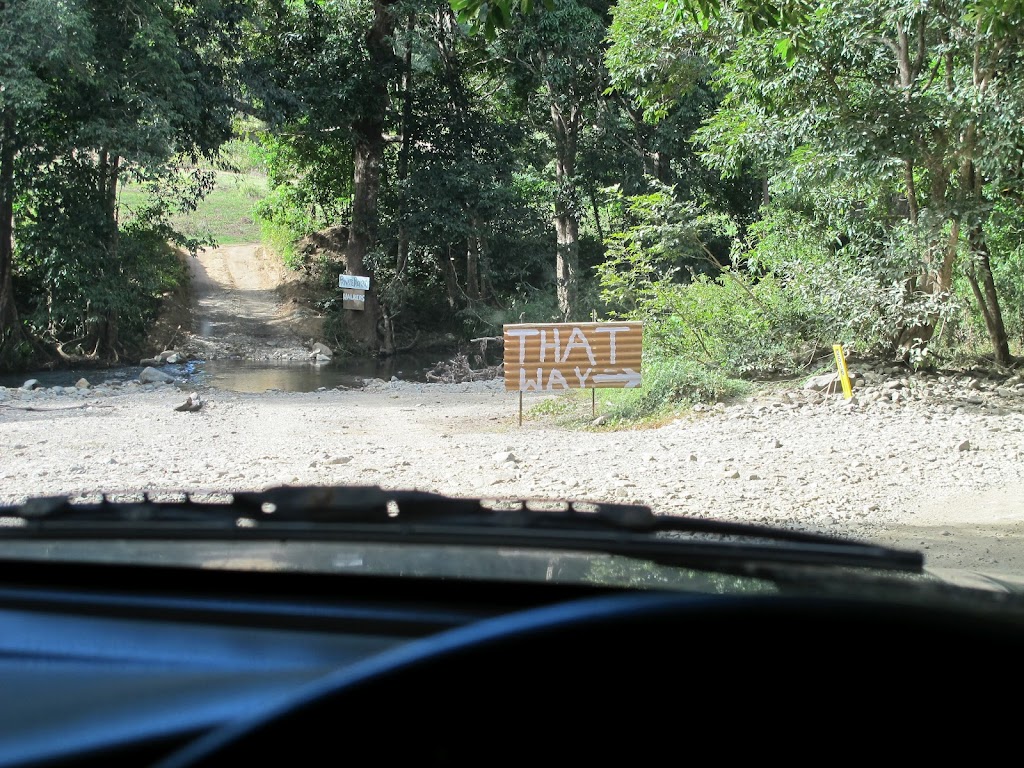 The track went through a few creek crossings, some dry and some with pristine clear water flowing.
The scenery was spectacular over steep ranges and through lush rainforest and eventually we made it to the small Aboriginal settlement of Wujal Wujal.
The plan was to burly with bread and see if some Jungle Perch could be tempted to follow the trail upstream.
After a steady stream of small pieces of bread i noticed some movement under water and i floated some pieces down on a small hook. At first the small fish plucked the bread off the hook but eventually i hooked a decent size fish which made a good account of himself for his size. Once he came in i saw that indeed it was a Jungle Perch and not a bad one at that. I was stoked and after a few pics i put him back in the water. Couldn't ask for any more, great day in fantastic surroundings.