The award winning "Adventure Withsunday" caravan park felt like a resort from the time we checked into the spacious, marble lined reception. The Caravan sites where immaculate and the gardens beautiful and tropical, surrounding the van's.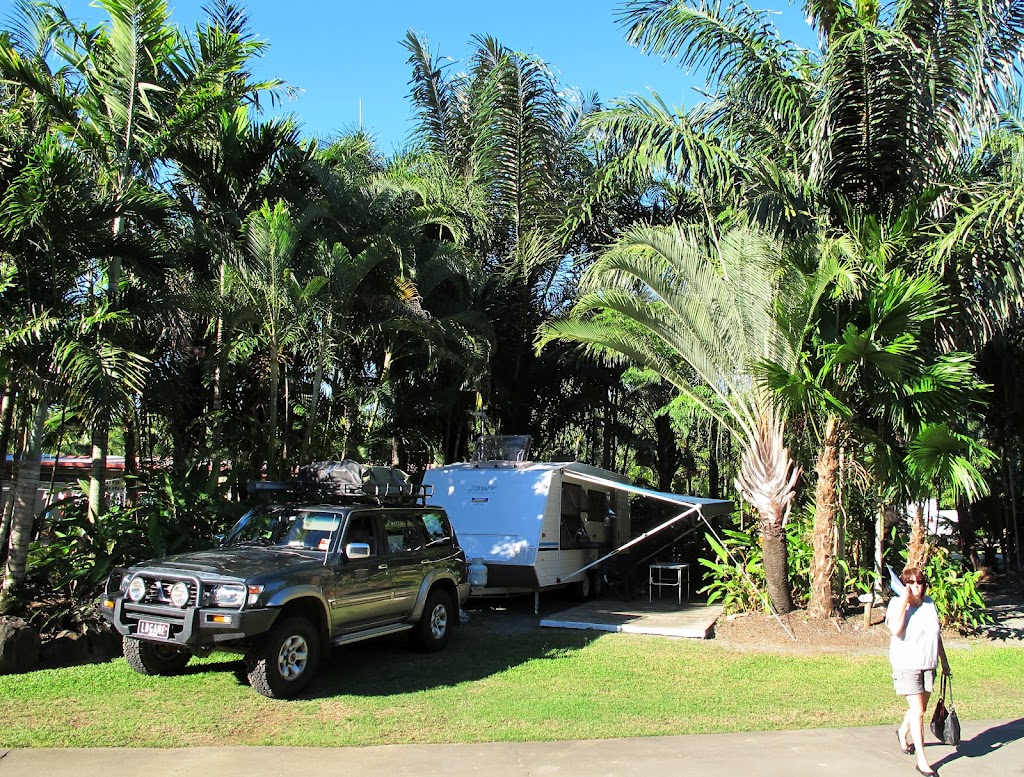 The pool was great as well, surrounded by tropical gardens and mini golf course.
After franks fishing accident: http://busted-lbg.blogspot.com.au/2012/06/sunrise-joy-and-pain.html we headed off from Airlie Beach towards Cairns, where we planned to rest the injured knee. As we have been to Cairns a few times before and ticked off most activities in the area we looked forward to some r&r. Our journey took us past Bowen and we settled down for the night at a Caltex rest stop which was rather noisy, but you gotta love free camping.
The next day we spent exploring Townsville and visited the aquarium which has the largest coral tank in the world, which was quite impressive. Of course Frank wanted to get his fishing rods out when he saw the huge Giant Trevally.
Our stop for the night was a free camp at the Lucinda boat ramp which was quite noisy again in the morning when the fisherman pulled up at 5 am. Lucinda is a small fishing town with the towering Hinchinbrook Island as a backdrop and the 5km long sugar loading jetty.
 The next day we went past Cardwell, still overlooking the expansive Hinchinbrook Island.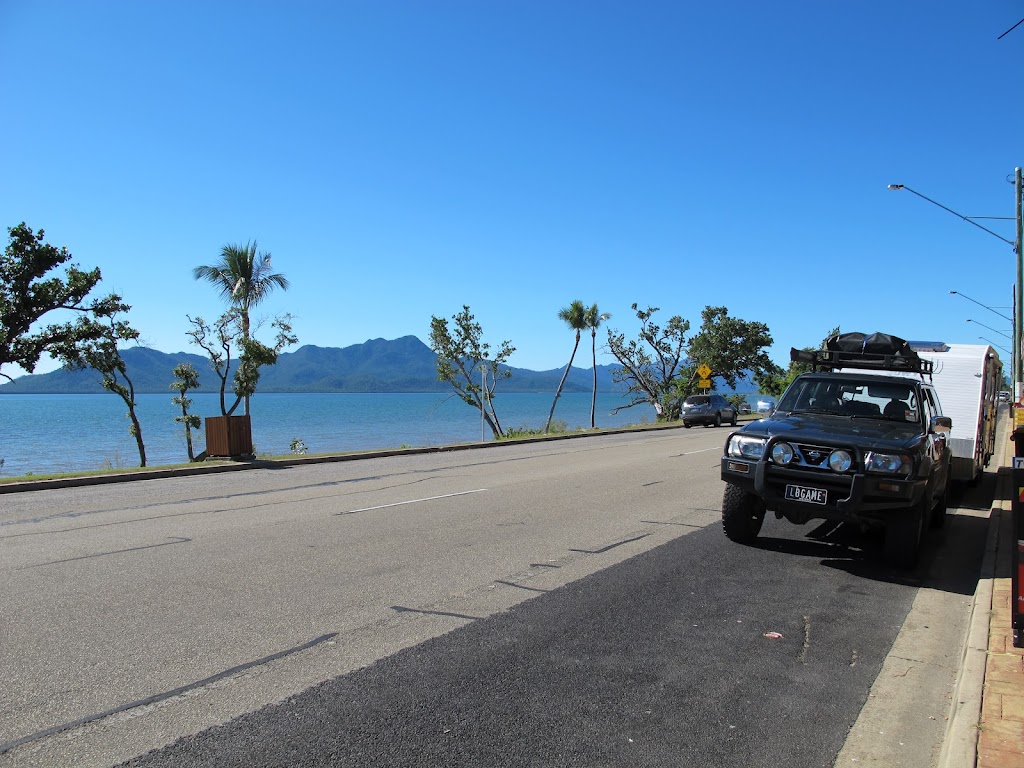 We stopped for a few hours at Petronella Park before we settled in for the night along the river at Babinda.
After a pieceful night's sleep we headed for Cairns where we will stay for two weeks at the bottom of the Barron River Gorge, at "lake placid caravan park".