50 km's east of Esperance is Cape Le Grand National Park with stunning beaches and clear blue water amongst numerous islands.
At the campground we were greeted by the friendly Kangaroos and even on the stunning white beach they were looking for food amongst the seaweed.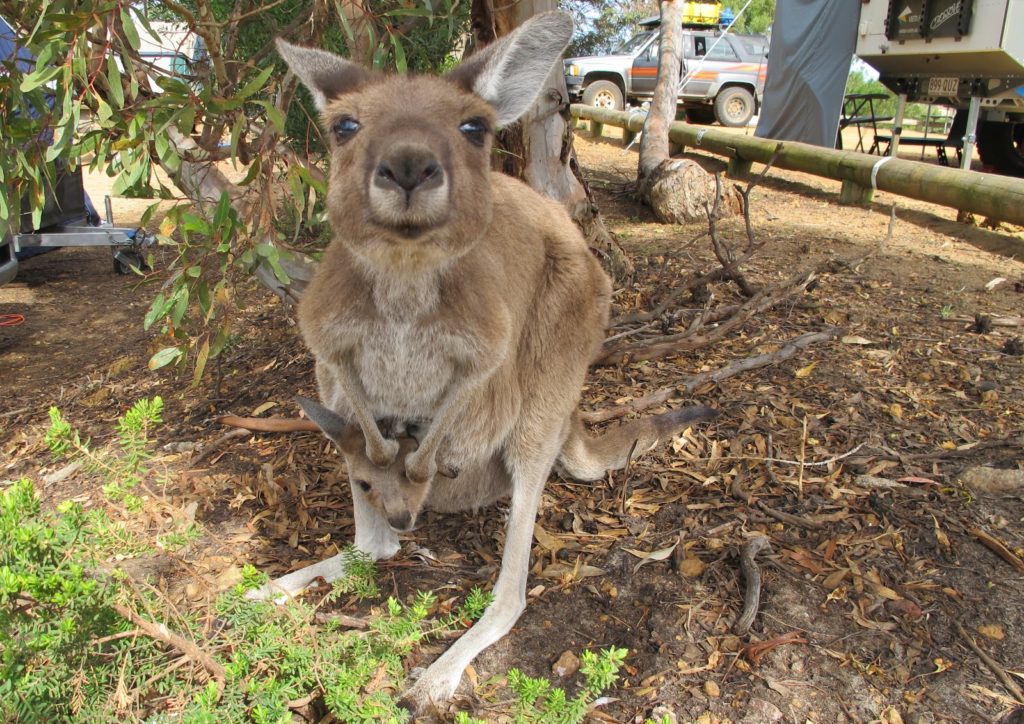 The two hour walk up to Frenchman's Peak was rewarded with a nice view.
We also spotted some more wildflowers, which we haven't seen before.