Driving past the Quobba Sheep Station brought on a sense of excitement about the day ahead.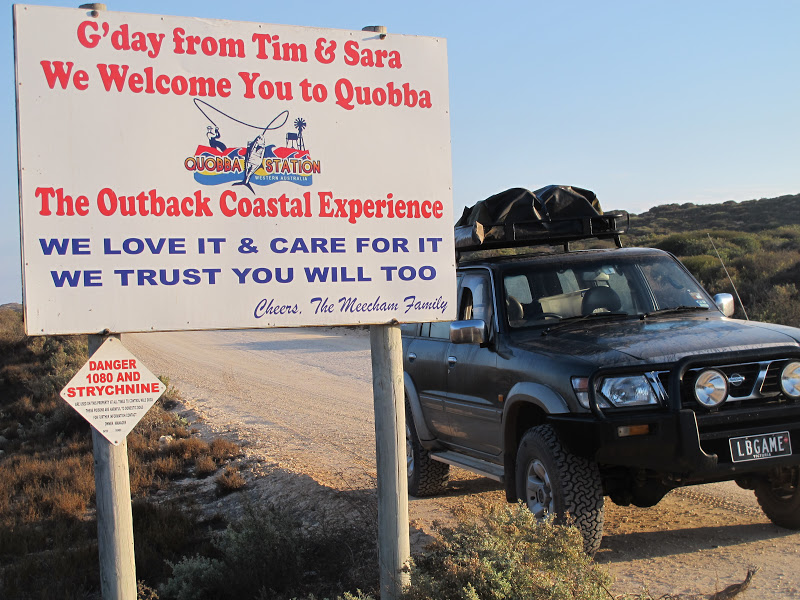 When i arrived at the ledge i found two of the station's little Damaras Sheep stuck between a rock and a hard place. I chased them around for ages trying to catch them and eventually they were safe.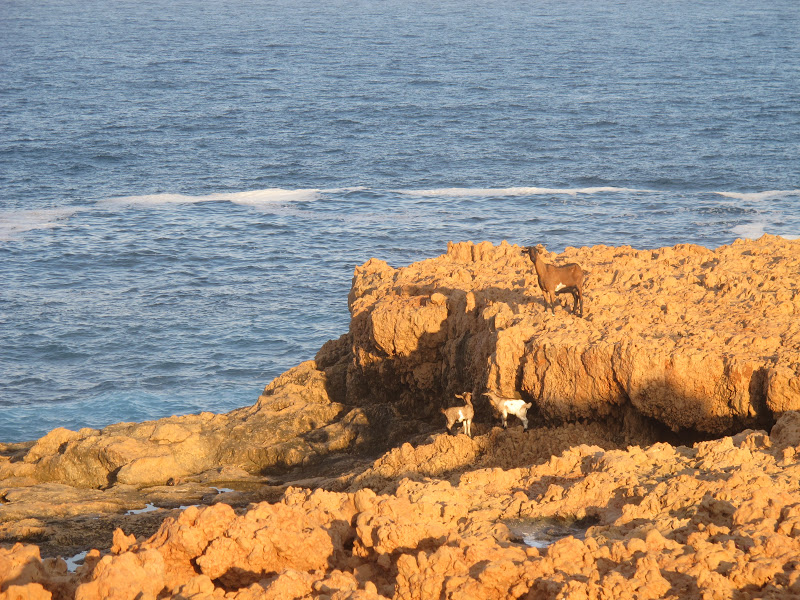 The morning started off with a hook up within the first half an hour but a Shark made a quick meal of it. Within the first two hours, i lost another two nice fish to Sharks. Eventually i managed to get a nice Spanish Mackeral past the Sharks and washed it up on the lower ledge. Getting into position with the gaff, the next wave washed my fish off again and shredded the line in the process. After that, some more sharkings and another bust off while trying to land a fish. This was some of the best fishing i ever experienced and all i had to show for it was a Mackeral carcass. If you can't beat them ……. join them.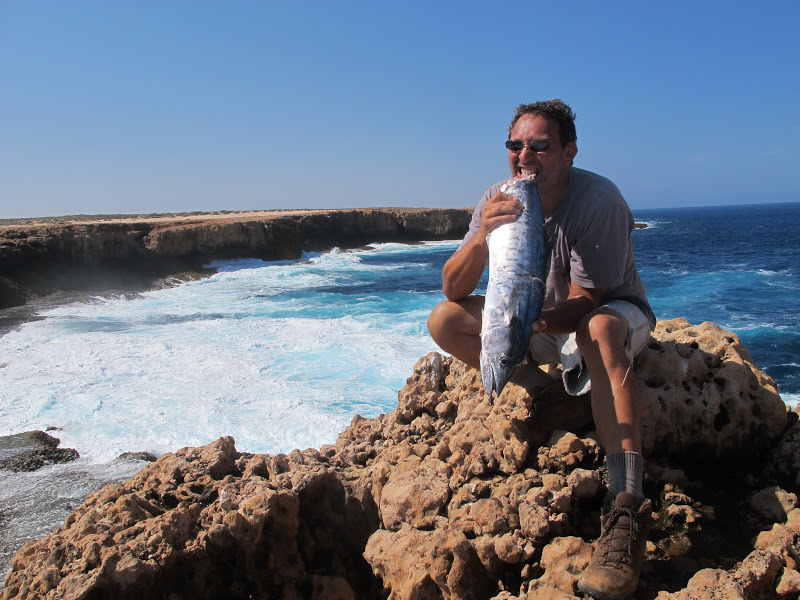 This rock was very porous. The waves would create little blowholes and a large cavity inside the rock filled with air and whistled out a hole giving the rock it's name "Whistling Rock". As i watched the sun go down and listened to the whistling, i decided to try another spot the next day as i struggled to land a fish solo.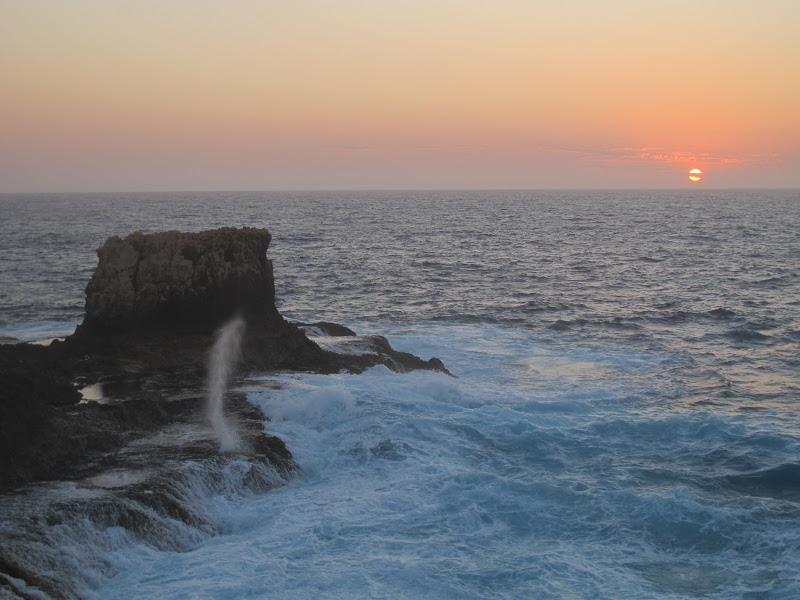 The ledge i found was much better to land a fish, however the Sharks were never far away.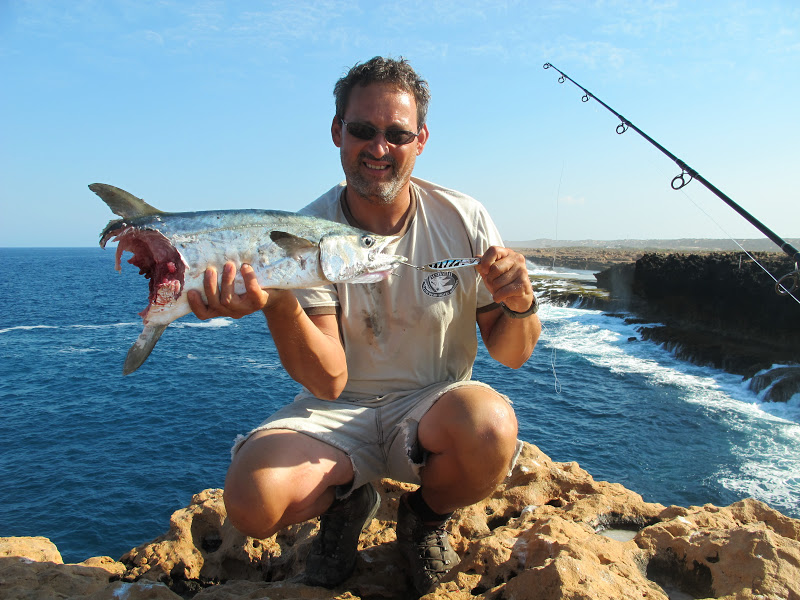 When i hooked this Shark Mackeral, i watched a Shark chase it and the Mackeral gave it his all to get away with a blistering run, at times almost leaving the water. I stood there with my mouth wide open watching the speedy fella. then he came straight in and it seemed he outran the Shark. By the time he was up on the rocks, he was buggered and i had to keep him.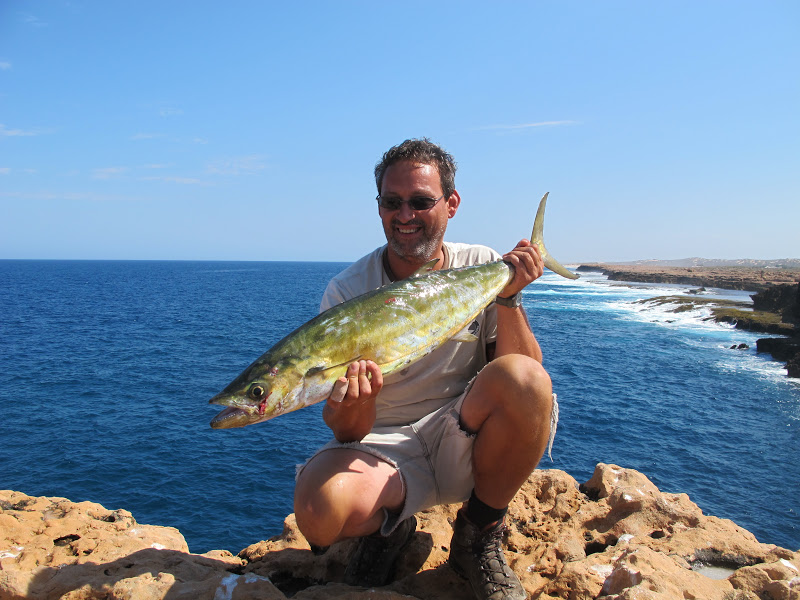 After that i managed to get another Mackeral past the Sharks. This one i think was a Grey Mackeral.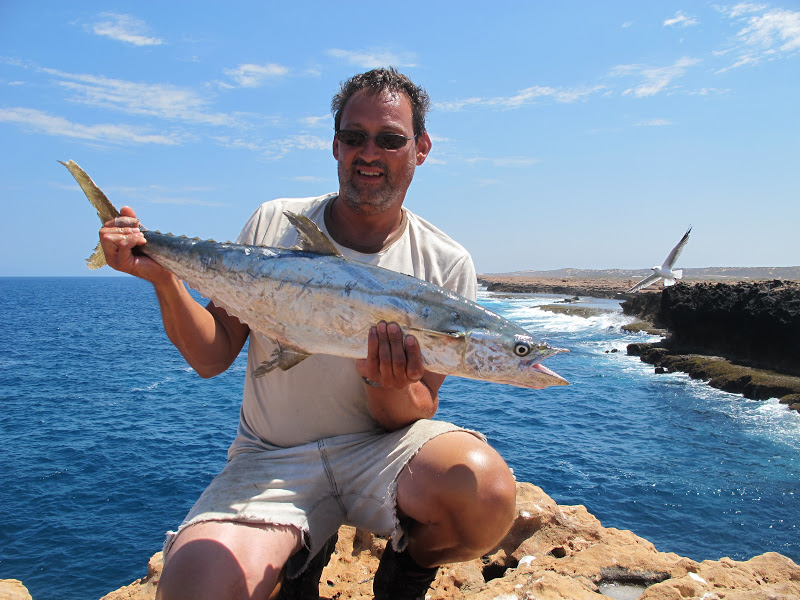 As i was hoping for a Cobia, i often let the lure sink to the bottom and on one occasion this Gold Spot Trevally picked up the lure, which rounded up the trip.