Ultimate Boat Gaff
This gaff is constructed from 2mm aluminium tube. The gaff is modular as the end cap unscrews and you can add or take off additional extensions. The gaff will be shipped with the 10mm, 100mm gape hook but a smaller 8mm, 70mm gape hook is also available. The optional net, flying gaff attachment or gopro adapter screws in on the end when you take the end cap off, making this a very versatile gaff/net combo.
Shipping instructions:
This item will be shipped via Courier. When specifying your postal address, please make sure there will be somebody there to sign for the parcel. Otherwise it will go to a depot where you will have to pick it up. A Business is usually best. A tracking number can be supplied on request.
Shipping rate is for Australia metro only. For remote areas such as Canarvon, Albany or Lord Howe Island for example and for overseas rates, please email us. Also free shipping coupons only apply to Australia metro areas, if you live in a remote area or overseas, please email us.
Some pics from Ed Nicholas from No Boundaries Oman Charters: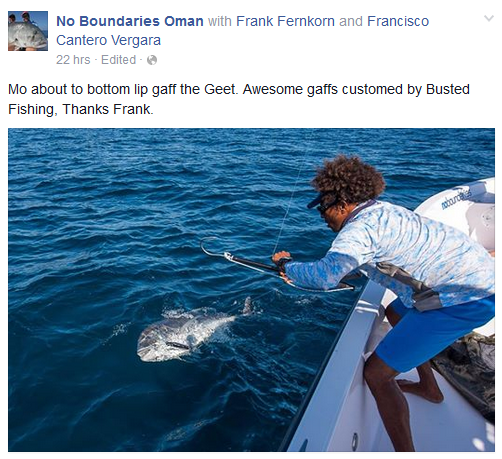 This gaff was custom fitted with a safety lanyard through the hole of the end cap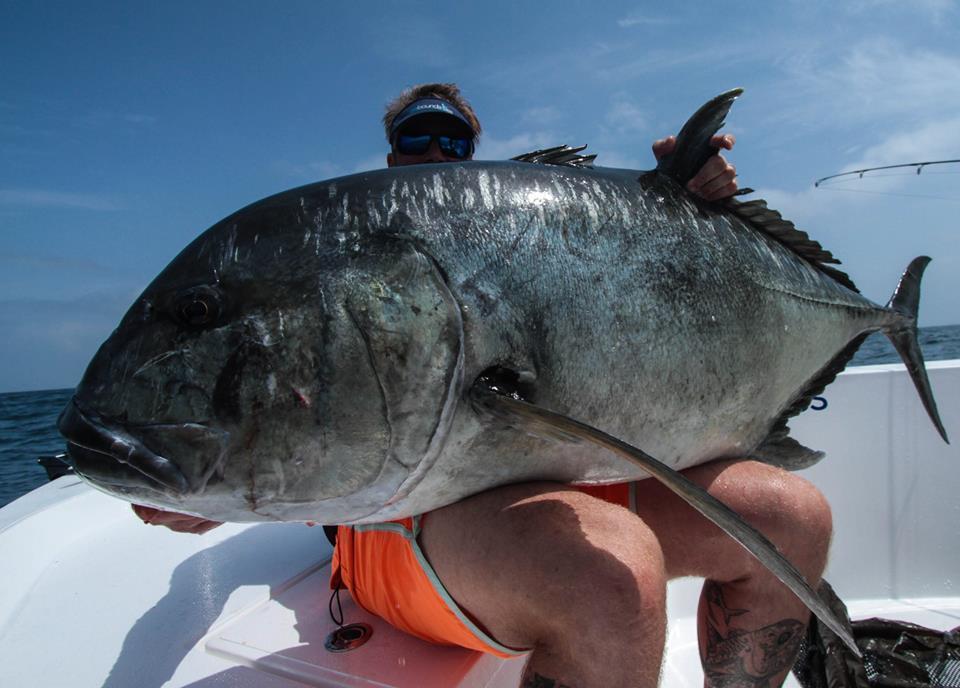 55 kg Giant Trevally. Lip gaffed for release.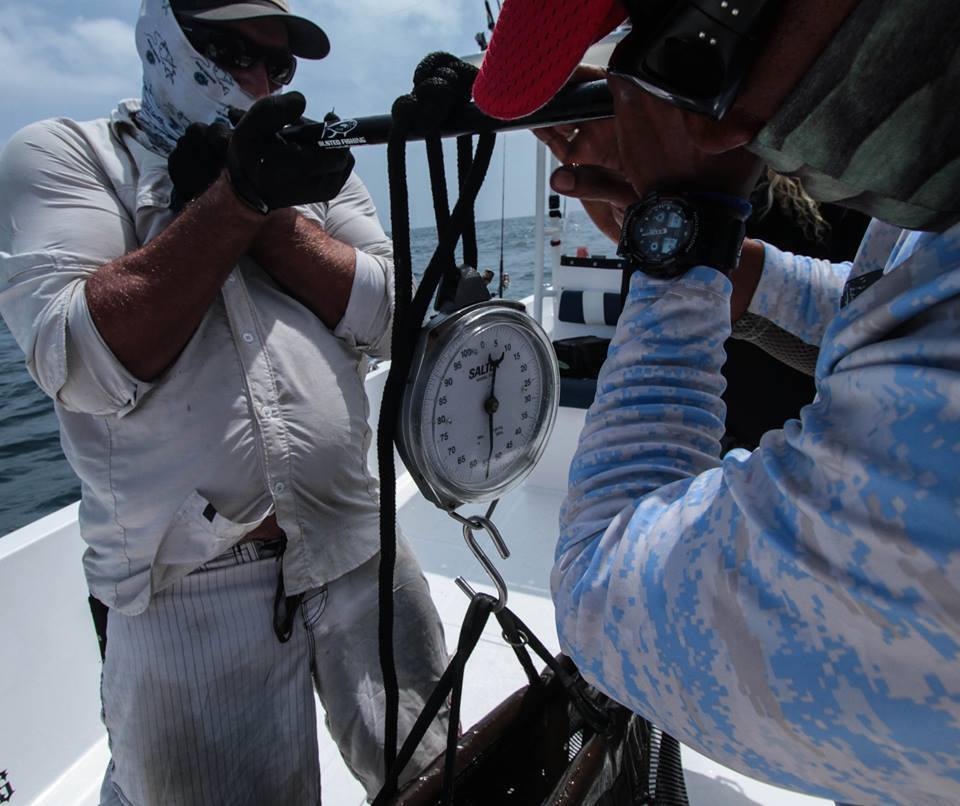 The Ultimate Boat Gaff doubles up as a weigh pole